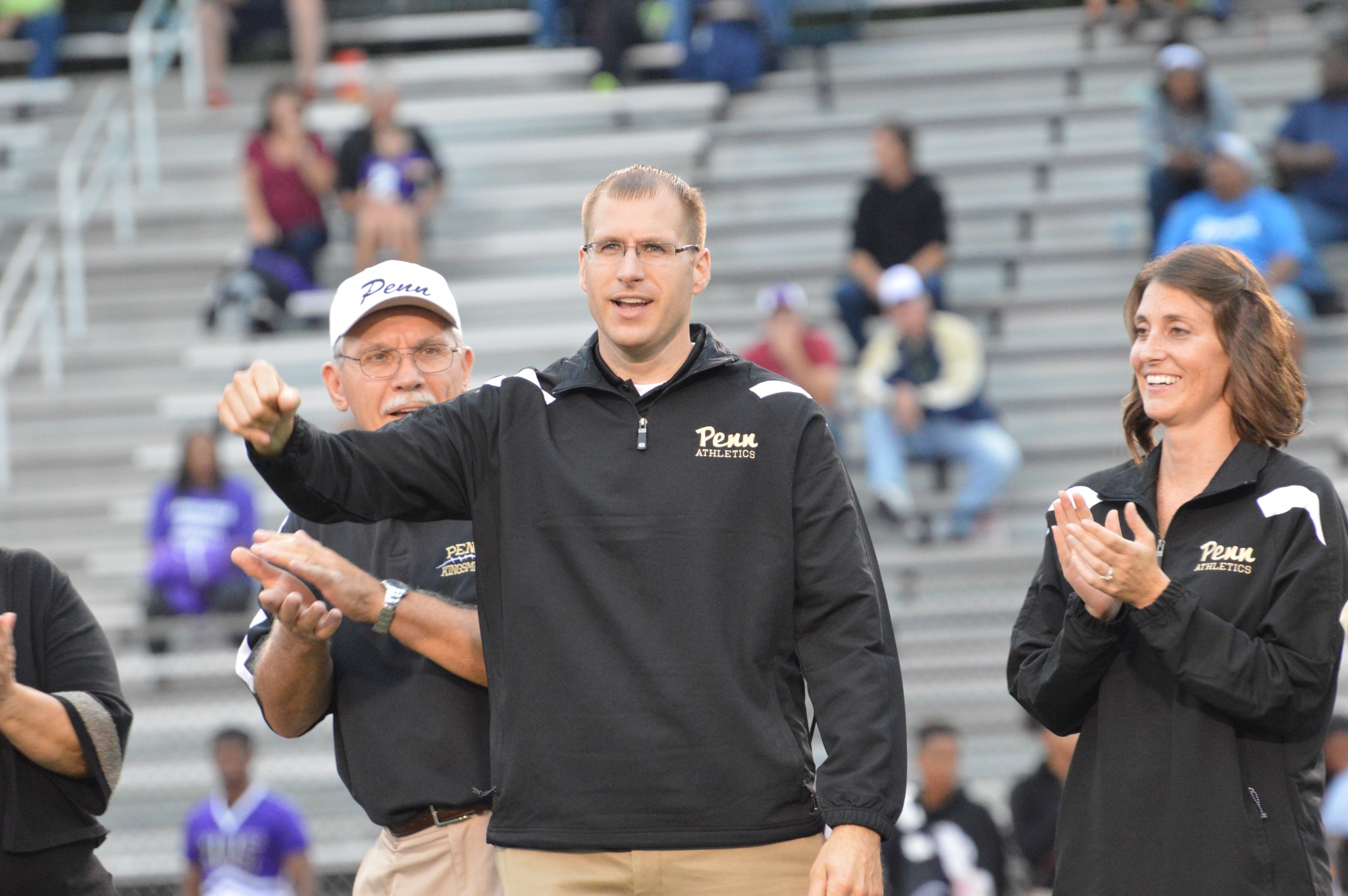 Aaron Leniski has traveled an interesting road to becoming Penn High School's athletic director. After graduating from Penn High School in 1998, where he played on three state championship football teams and ran track, he moved on to play football at the University of Findlay, in Ohio.
In 2003, he came back to Penn High School to teach engineering and robotics. He then served as Penn's associate athletic director from 2005 to 2012, and served as Madison Elementary School's principal until he returned to his roots this past summer when he was offered the job as Penn High School's athletic director.
Considering the new TCU sponsorship deal he's already signed for Freed Field, and the success of Penn athletics this fall, he's off to a great start.
Leniski's view for Penn athletics reflects the Penn-Harris-Madison philosophy.
"I view athletics as an extension of the classroom," Leniski said. "And coaches are teachers in a different atmosphere. The role of a coach is to take a student-athlete where they can't take themselves. We challenge them to be more than they thought they could be."
According to Leniski, there won't be any major changes coming to Penn's athletic department, but he said that he has noticed major differences from his time as a student at Penn to his time as an administrator.
"One of the biggest changes I've noticed is the effect of social media on the athletics department," said Leniski. "For example, if Camden Bohn throws a touchdown, it's all over Twitter almost before it's on the scoreboard."
Even though having fans supporting Penn on social media is good, it's still important for students to come out to the games to have fun and support Penn, said Leniski.
"The new technology is great and all, but we still need people screaming in the stands. We need students to realize that coming out to the games is actually worth their time. The atmosphere is amazing."
Leniski also wants students to know that they can come to him with any questions or concerns that they have.
"I want students to know that I'm approachable," said Leniski. "Students have a lot of great ideas. I want them to know that they can reach out to me about their interests. I'm not saying the answer is always going to be yes, but I want them to know that they can come to me."