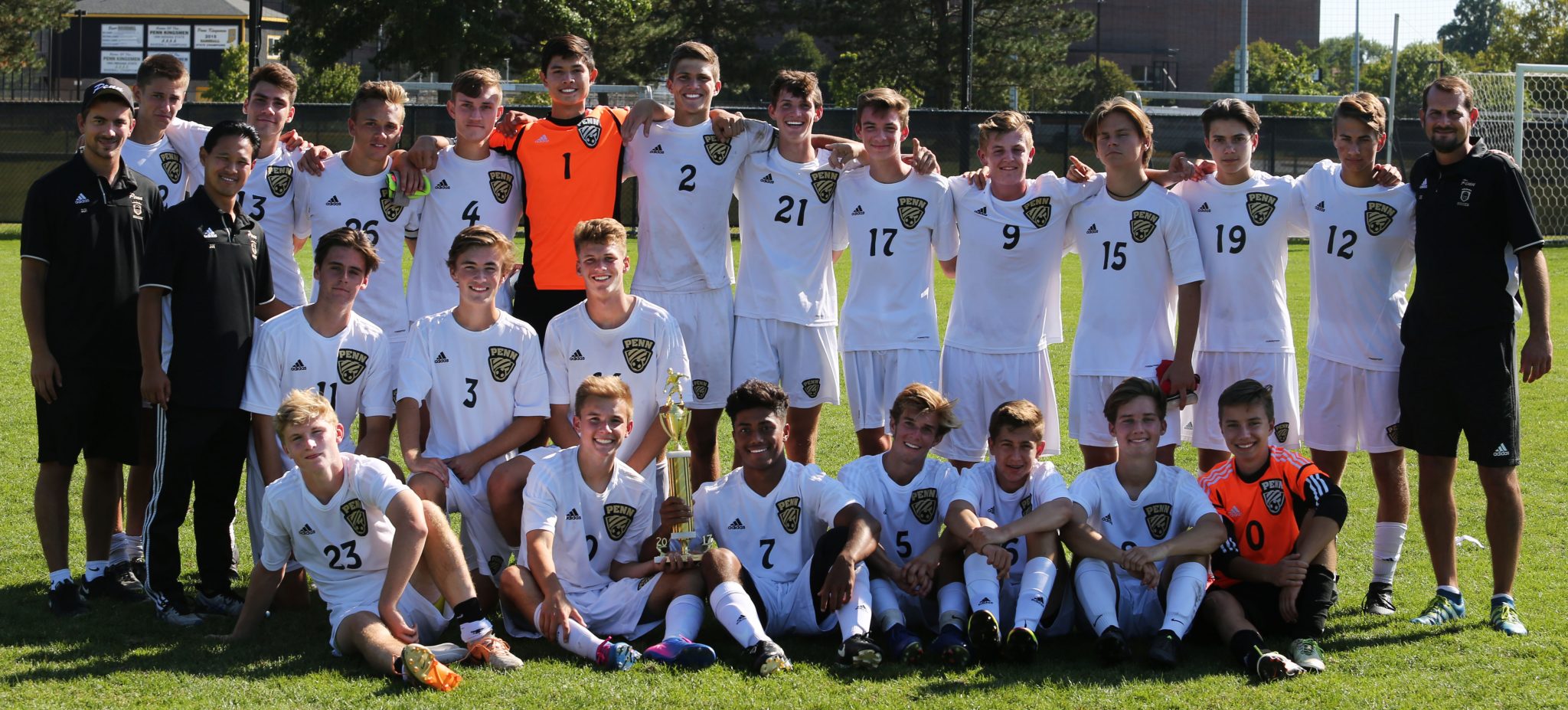 By ATHAN McKENZIE
Penn High's Boys Soccer Team shook up the high school soccer national rankings on Saturday, Sept. 9, when the Kingsmen took down Hamilton Southeastern, which was ranked No. 4 in the Nation and No. 1 in Indiana.
By defeating Hamilton Southeastern and Fort Wayne Carroll on Saturday, the Penn Boys Soccer Team once again took home the trophy for the Penn Invitational.
The Kingsmen first took on Fort Wayne Carroll and were able to come away with 1-0 victory. Aron Janko scored the Kingsmen goal off an assist by Dorian Clayton.
In the championship match against Hamilton Southeastern, the Kingsmen waged a tough battle.
The Kingsmen maintained possession and created many chances. The final score ended 2-0 in favor of Penn, with Dorian Clayton scoring both goals.
Goalie Evan Mercurio earned the shutout in goal against Hamilton Southeastern and Carroll.
"It was a really great win as a team," Mercurio said of the victory against No. 1 Hamilton Southeastern. "We knew it was going to be a tough game and that we needed to do the simple things right in terms of shape and possession and finishing our chances. Our guys executed really well, and I can't give them enough credit for how hard they worked from start to finish."
Penn is now ranked No. 8 in Indiana following the victory against No. 1 Hamilton Southeastern.