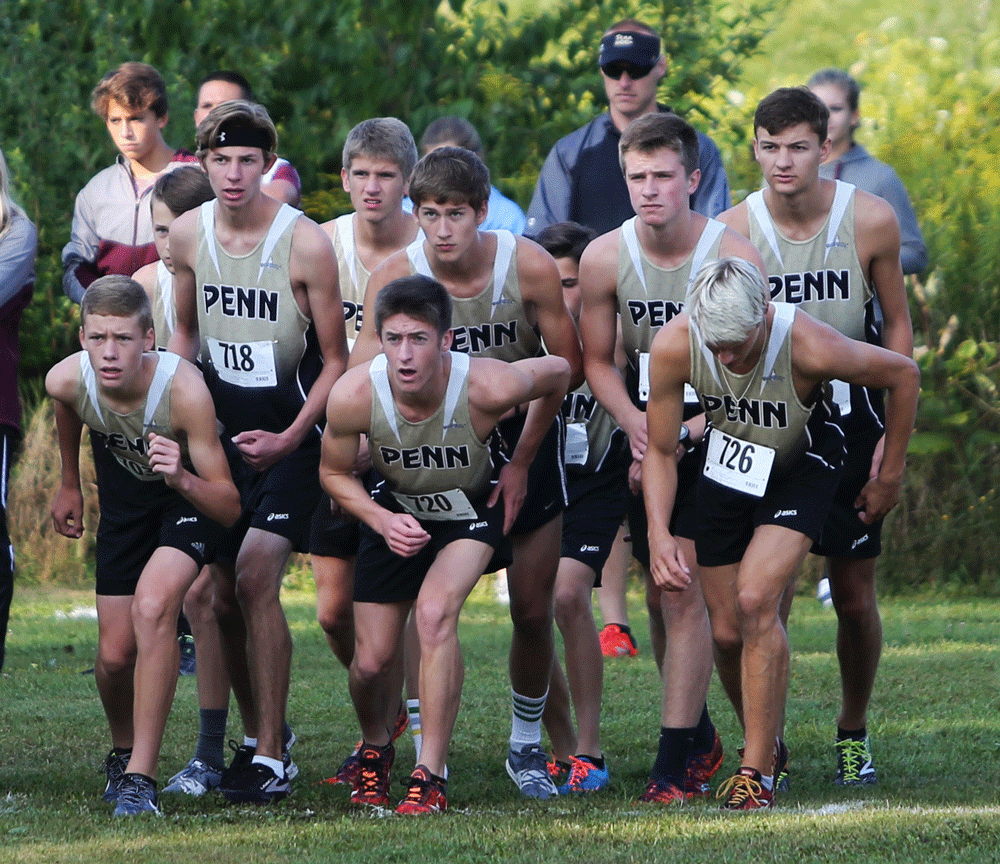 By CHANDLER NEAL
The Penn Kingsmen Cross Country team will participate in the prestigious New Prairie Invitational on Saturday, Sept. 16, at New Prairie High School.
This race is a big race for the Kingsmen runners as they will hope to gain experience from this event. This meet is considered big for Penn because the teams that are competing in this race will be similar to the teams that will be racing at semi-state in October.
The girls varsity team will race first in the Varsity Class AAA race at approximately 11:25 a.m. The Lady Kingsmen Varsity runners include Dani Spring, Lauren Frank, Riley Keppler, Brooke Neal, Ellie Jankowski, Aislyn Alkire, and Kayla Edgerly. The remaining girls will compete in the Girls Reserve Race at around 1:25 pm.
The boys varsity runners will also compete in the Varsity Class AAA race at around 11:55 am. The varsity runners for the boys include Colton Shail, Matt Long, Curtis Cornell, Chandler Neal, Chad Piatt, Nick Sergeant, and David Obert. The boys team will also participate in the Boys Freshman/Sophomore race that takes place at 12:25 pm. The runners for this race include Dillon Pottschmidt, Cohl Fox, Ben Boardley, Jacob Meek, Romeo Gonzalez, Taylor Cussen, and Jaitin Soni. The remaining boys will race in the Boys Reserve Race at around 12:55 p.m. Awards will be taking place once all of the results are in after the completion of every race.
The Kingsmen runners talk about how important this meet is to them.
"This race will be a good experience for us for when we get down to semi-state. We really hope to take a lot away from this race and most importantly, get us a win" said Curtis Cornell.
The Kingsmen hope to learn a lot from this competition and be successful.