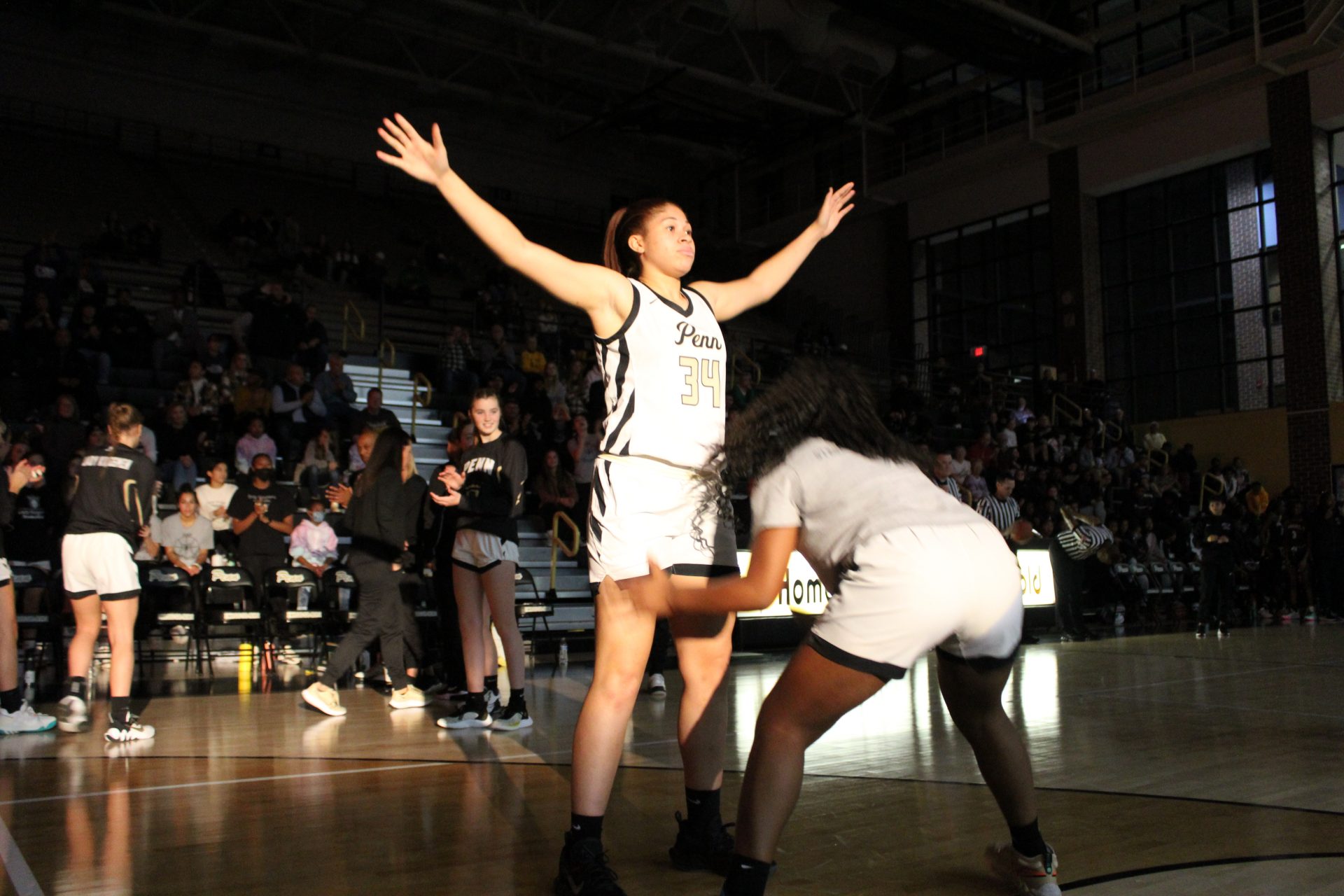 The Penn Lady Kingsmen went on the road to South Bend Riley on Friday, blowing the wildcats out 67-10.
The Kingsmen scored a whopping 33 points in just the first quarter, to a mere 4 points scored by the Wildcats.
After Penn quickly took over the game, the Lady Kingsmen second team was able to perform up to standard, clinching the 57 point victory over Riley in Penn's favor. 
Penn had a three way tie for the team scoring leader. The three being Jessa troy (14,1,4), Peyton Brooks (14,1,7) and Julia Economou (14,0,7).
Penn Guard Jessa Troy was outstanding from beyond the arc, connecting on four threes as well as a 44% 3pt percentage.
The game was a boost for the Lady Kingsmen, showing they can dominate their conference competition and be a real contender for the IHSAA state title this season.
The win moves Penn to a 2-0 record, and Riley to 1-3.