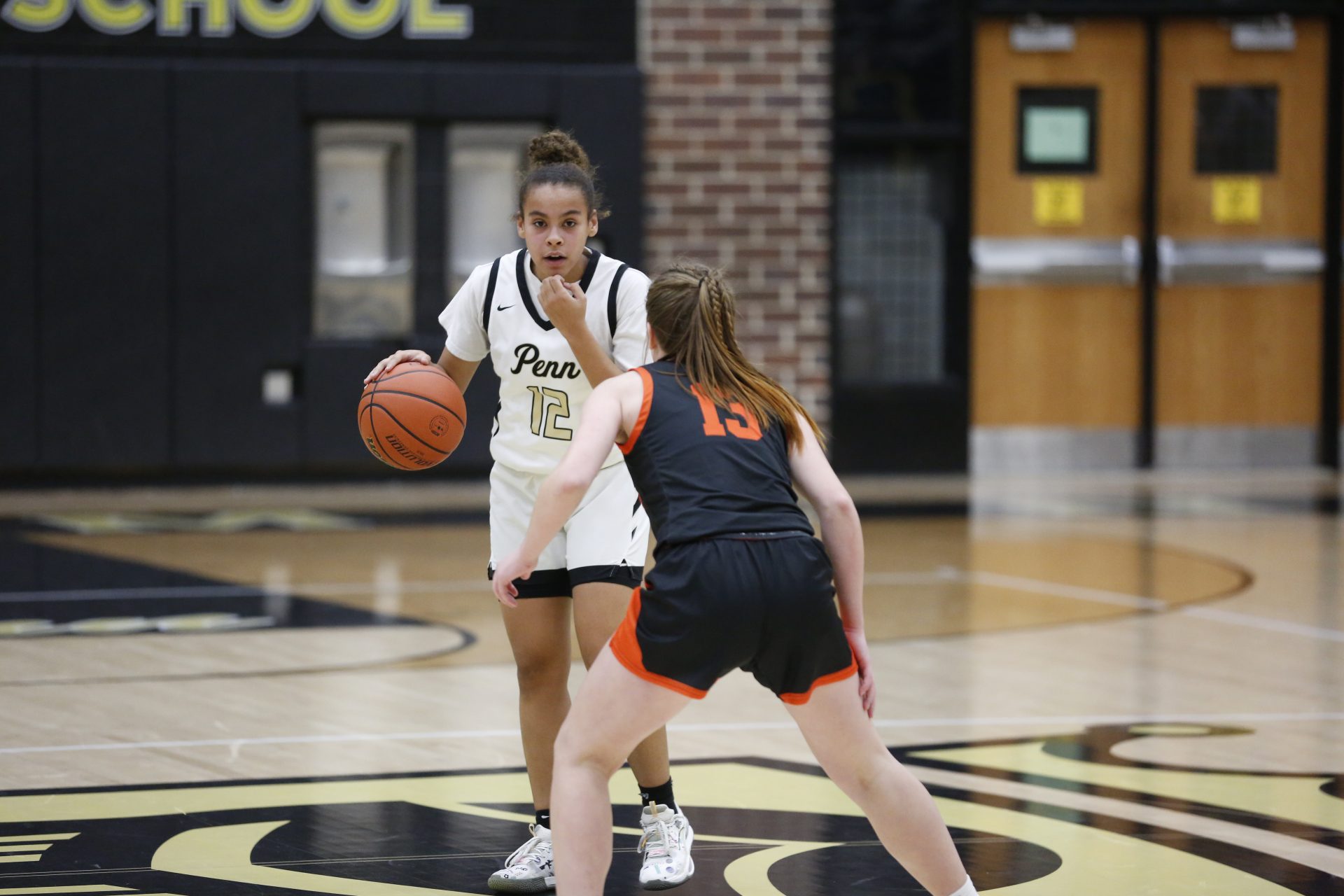 The Lady Kingsmen Varsity Basketball Team took their first loss of the season against Lake Central.
Penn took on Lake Central on Nov. 12 on their home court. Penn came into the game undefeated for the season.
The Lady Kingsmen kept the game close as ending the first quarter only having a defect of 3 points. Penn kept fighting trying to get a lead but was never able to due to Lake Central outscoring them most of the quarters, final score 37-43.
Penn was led by the sophomore Jessa Troy as she was the highest scorer in the game dropping 12 points while shooting 45%. Kingsman also had a big help in the post with senior Peyton Brooks grabbing six offensive rebounds and four defensive rebounds for a total of 10 rebounds.
The Kingsmen next take on John Glenn at home.