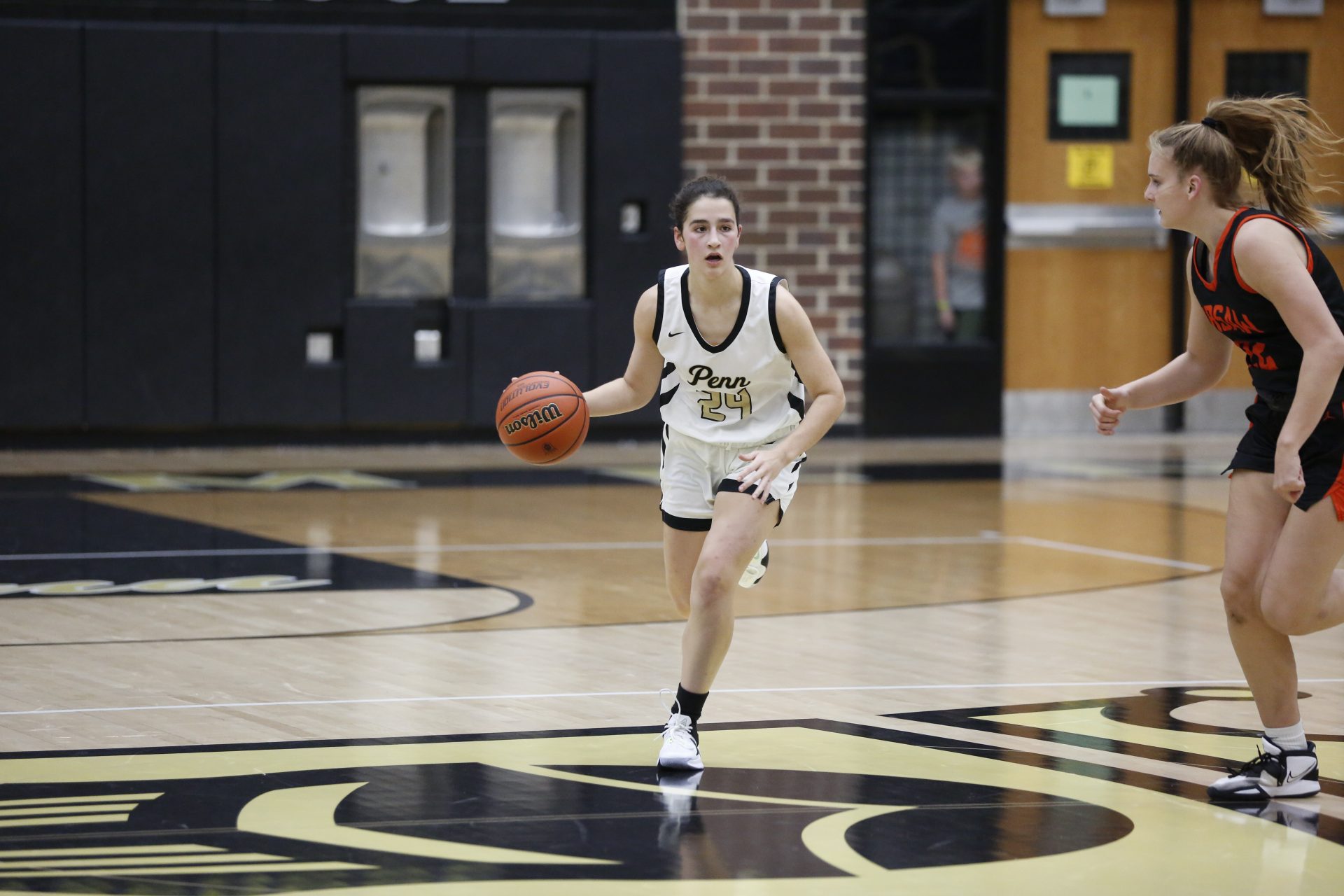 The Penn Girls Varsity Basketball Team took down Warsaw in a close game on Nov. 22, 41-38. The win boosted Penn's record to (4-2).
The Lady Kingsmen kept the game close, ending the first quarter only having a defect of 2 points.
The Kingsmen outscored Warsaw by two and four points in the 2nd and 3rd quarters respectively.
Penn was able to keep its lead throughout the 4th quarter.
Penn was led by Sophomore Jessa Troy. She was the highest scorer in the game dropping 13 points while shooting 54%.
The Kingsmen also had a big help in the post with Senior Peyton Brooks, grabbing three offensive rebounds and eight defensive rebounds for a total of 11.
The Kingsmen next take on South Bend Adams High School.