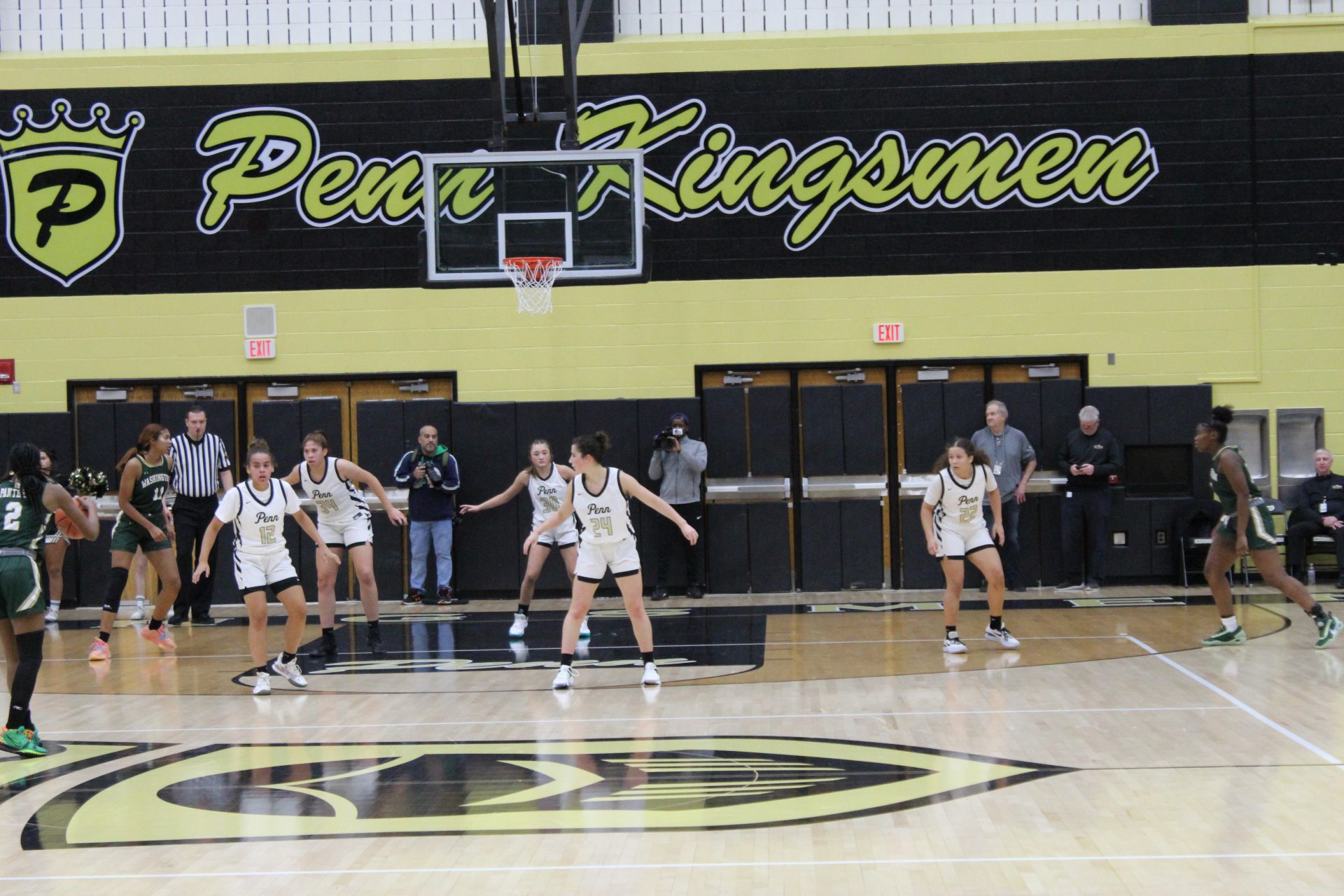 The Penn Girls Varsity Basketball team defeated Glenn 64-32 on Nov. 15. 
The team made 26 shots with a percentage of 41%.
Penn's highest scorer was Lauren Walsh. Walsh scored 19 points with a shot percentage of 67%.
Penn's second highest scorer was Julia Economou with a total of 15 points and a percentage of 50%.
The third highest scorer for Penn was Peyton Brooks scoring 12 points with a percentage of 60%.
The Kingsmen are off to a great season start, winning three out of four games. The next game is against South Bend Washington on Nov. 18.