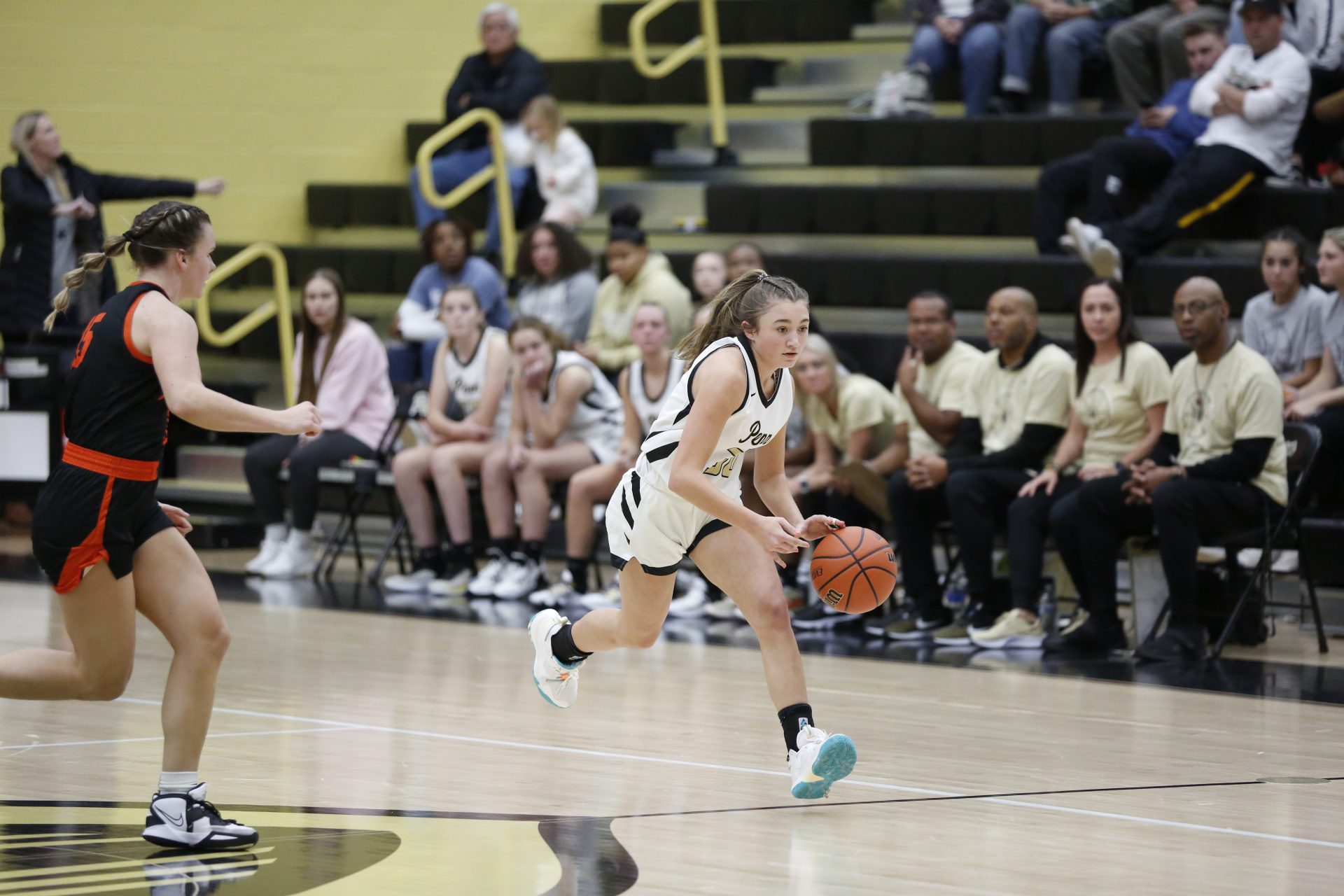 On Dec. 9 the Lady Kingsmen Varsity Basketball Team took on the Marian Knights on their home court. Penn came into this game hoping to win after their loss against Crown Point.
The Lady Kingsmen kept the game close. Penn kept fighting trying to get a lead, but was never able to due to Marian out-scoring them most of the quarters. The game ended with Marian winning, 51-52, dropping Penn to a season record of 6-4.
Penn was led by Sophomore Jessa Troy. She was the highest scorer in the game dropping 14 points while shooting 71%. Two other big parts of their scoring were the two seniors Peyton Brooks and Julia Economou who both put up 13 points. 
The Kingsmen now hope to bounce back next game against Merrillville High School.