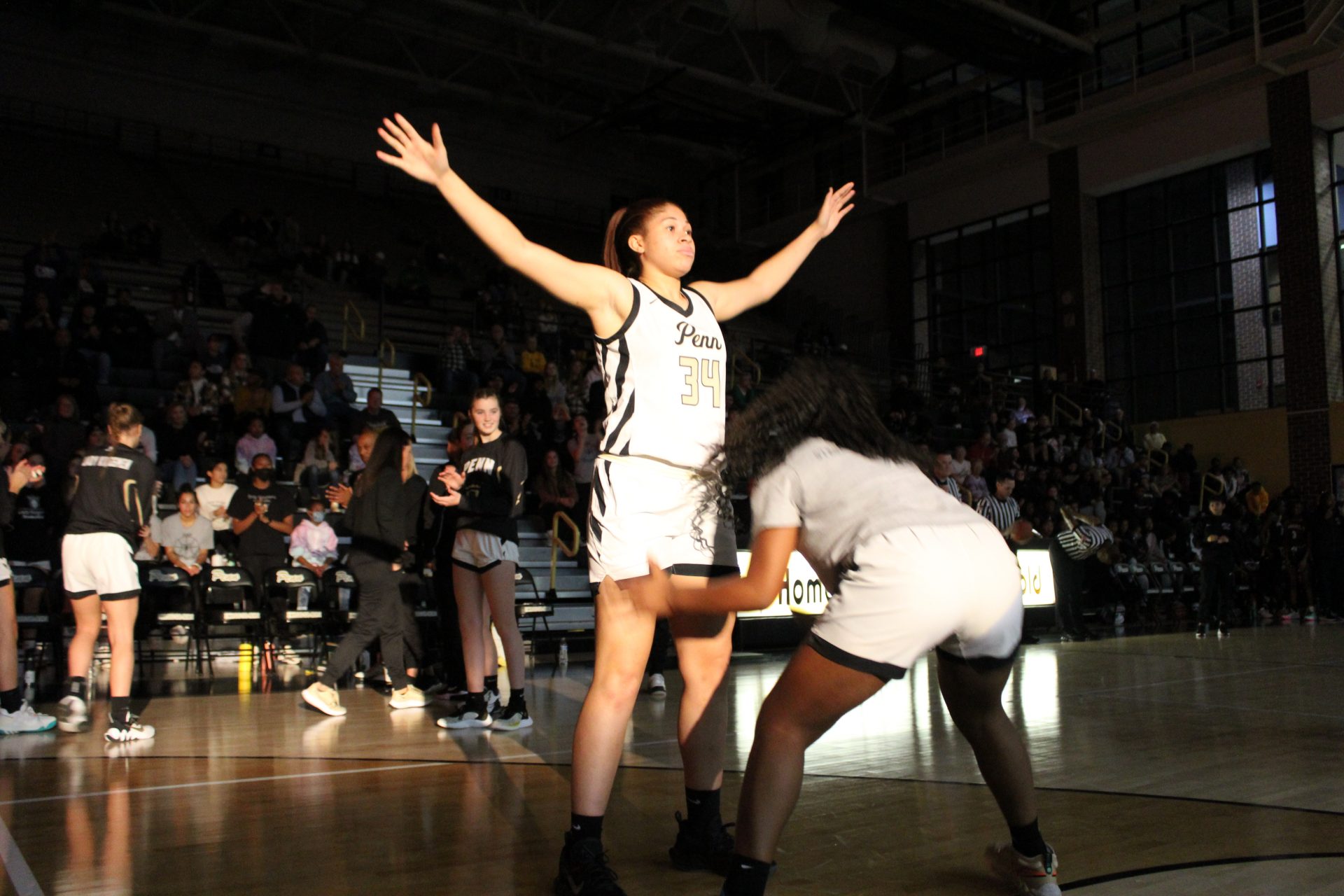 The Penn Girls Varsity Basketball beat Merrillville 61-22 on December 10.
The team made 24 shots with a percentage of 57%.
Penn's highest scorer was Lauren Walsh. Walsh scored 17 points with a shot percentage of 58%.
Penn's second highest scorer was Jessa Troy with a total of 15 points and a percentage of 60%.
The third highest scorer for Penn was a tie between Kate Noonan and Reese Stauffacher scoring 6 points each with a percentage of 67% for Noonan and 100% for Stauffacher.
The Kingsmen take on Concord next on Dec. 13.