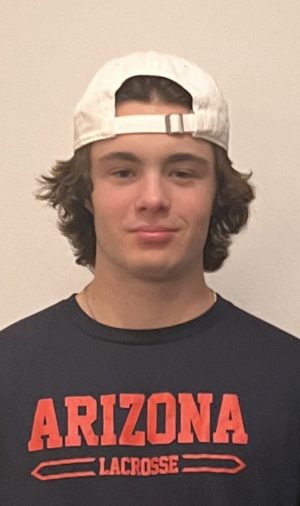 Penn Lacrosse player Ben Petty has committed to Arizona University to continue his athletic and academic career. 
Ben, A 5-foot-11 150-pound senior, plays attack for Penn and has been on varsity since his Junior year. 
This past summer, playing for Indiana's travel team, True Lacrosse, Petty scored nine  goals and had 14 assists while making 49% of his shots. 
Arizona competes in the Southwest Lacrosse Conference with Arizona State, Chapman, Concordia-Irvine, Grand Canyon, San Diego State, UCLA and Southern California.
"I chose U of A because of the overall environment of the campus," Petty said. "Not only did I feel comfortable with the campus life, but I felt like a part of the team." 
Petty credits the Penn Lacrosse junior program on his skills, leadership, and becoming a good teammate. He also credits good coaching and competition for his development as a player. 
"Ben is an extremely hard worker on and off the field," Kingsmen coach Zach Kolmodin said. "He is always doing the little things right. That is why he sees so much success while playing lacrosse."