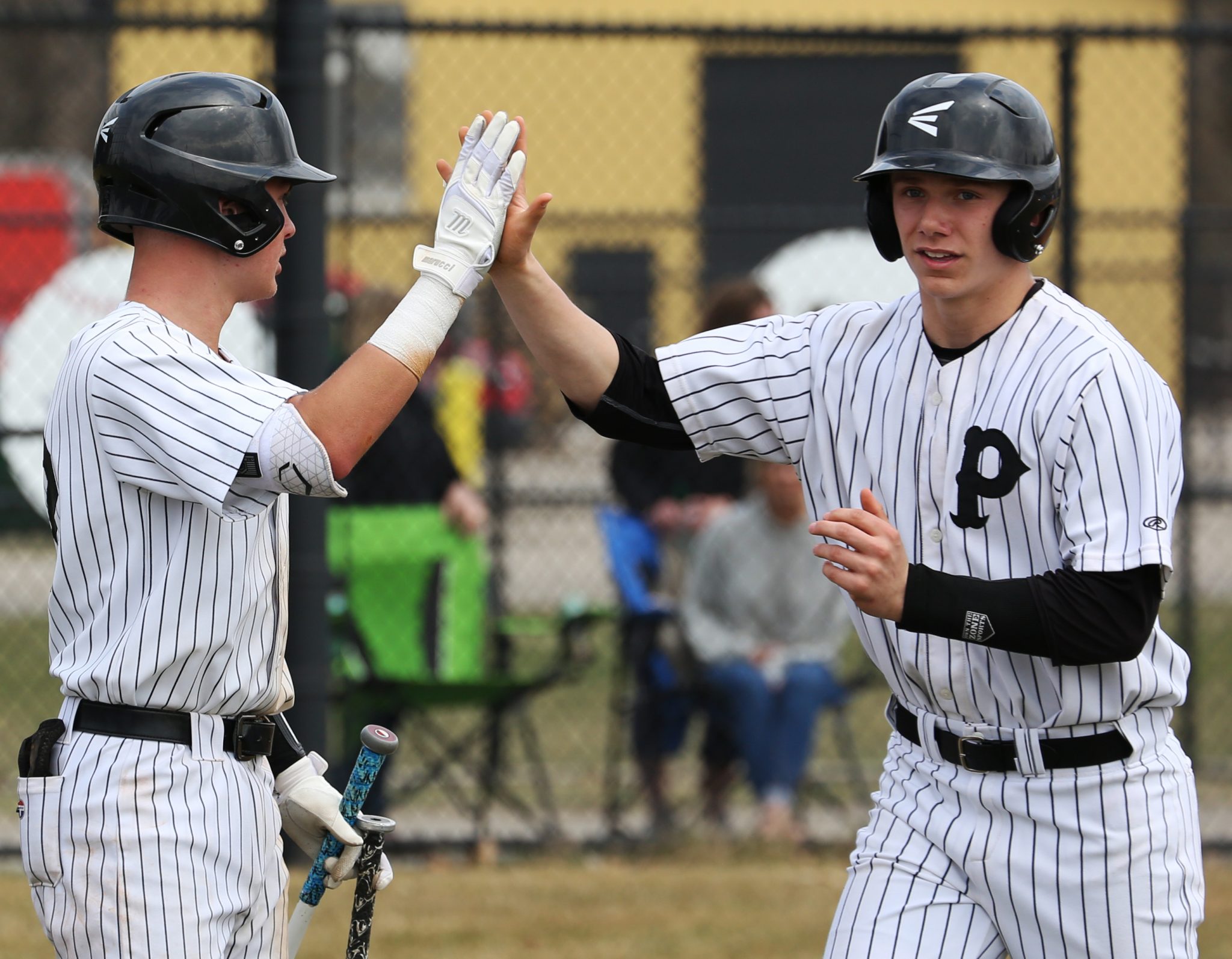 Camryn Szynski slugged a two-run single in the top of the seventh inning to snap a 6-6 tie and lead Penn to an 8-6 victory against Elkhart Central in high school baseball action on Tuesday, April 16, 2019.
Szynski finished with three hits. Kegan Hoskins belted one hit and drove in two runs.
Brock Boynton and Jeff Pawlik had two hits each.
Hayden Berg hammered a triple for Penn, and Camryn Szynski, Brock Boynton and Kegan Hoskins each lined doubles.
Christian Elswick pitched three innings – striking out five – to earn the victory. Elswick retired Central 1-2-3 in the seventh inning to wrap up the victory.