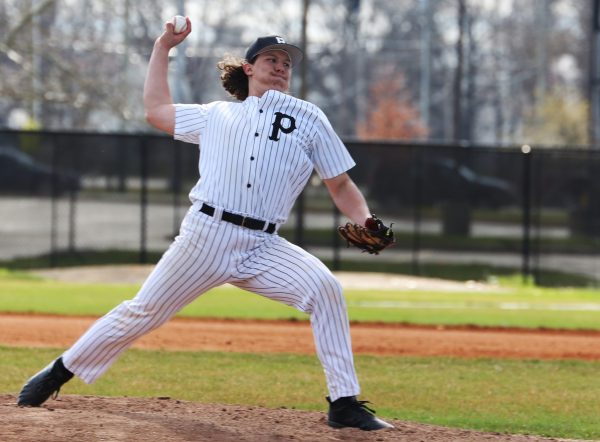 Penn Junior Camryn Szynski pitched his second consecutive shutout as the Kingsmen beat Northern Indiana Conference rival Marian, 2-0, on Wednesday, April 17, 2019.
Szynski, who pitched a one-hit shutout (five innings) against Bremen on Friday, April 12, 2019, worked seven innings against Marian. He gave up four hits, striking out six and walking two.
Szynski also added a double off of the right-center fence in the sixth inning. Courtesy runner Brooks Jones then scored on an RBI single to right by Kegan Hoskins to make the score 2-0.
Penn grabbed a 1-0 lead in the third inning. Ryan Lynch and Kyle Kline stroked back-to-back singles and advanced on a perfect sacrifice bunt by C.J. Kavadas. Lynch scored on an RBI ground out by Brock Boynton.
Kameron Koch had two hits for Penn, including a double.