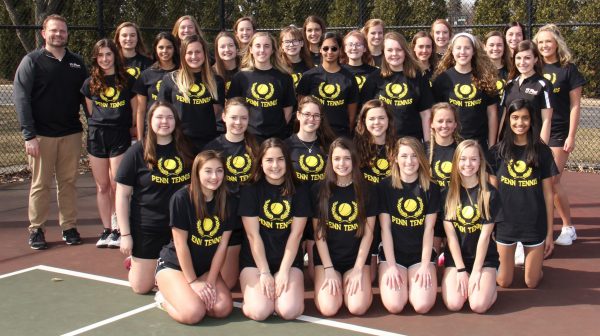 The No. 16-ranked Penn Kingsmen finished the East Noble Invite in a tie with No. 4-ranked Munster on Saturday, April 13, 2019.
Jamie Hurst finished the weekend with a fifth-place finish at No. 1 singles.
No. 2 singles player Mandy Baker capped off the weekend with a first-place finish.
Sophie Davidson earned first place at No. 3 singles.
No. 1 doubles players Ali Kumfer and Laura Gerber placed third, as did No. 2 double players Marley Kryder and Aden Moore.