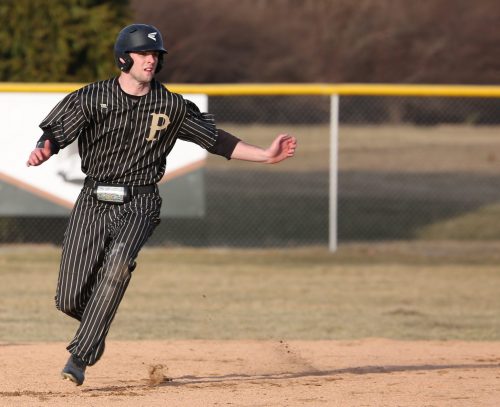 No. 1-ranked Penn scored three runs in the top of the seventh inning to snap a 4-4 tie and pull away from Northridge for a 7-5 victory on Wednesday, March 27, 2019.
Brock Boynton started the three-run rally in the seventh when he led off the inning by lashing a double down the left-field line.
Kegan Hoskins ignited the Kingsmen offense with three hits and two stolen bases.
Kyle Kline had two clutch singles, one coming in the seventh inning to drive in a run.
Left-hander Ryan Lynch, a Notre Dame recruit, started the game on the bump and threw three innings of shutout baseball. Lynch struck out seven and didn't allow a hit.
Kameron Koch came into relief and threw two innings of shutout baseball. Koch racked up five strikeouts.
Hayden Berg earned the W on the mound, tossing 1.2 innings. Berg came in the game cold and shut down the Raiders' hitting attack after Northridge tied the score at 4-4.