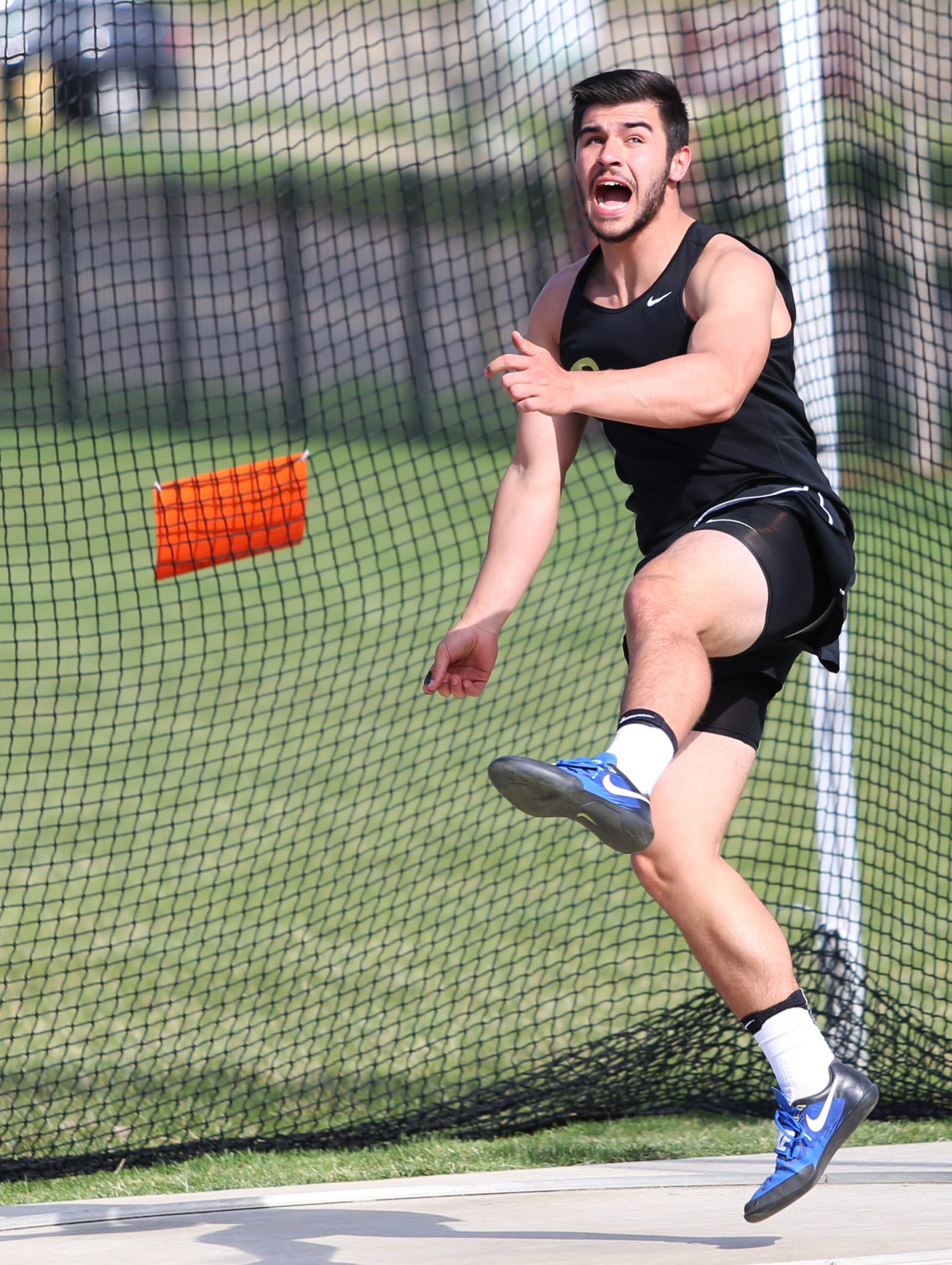 Penn High School's Boys Track Team started the outdoor season strong, placing first in a quadrangular meet at New Prairie on Wednesday, March 27, 2019.
Penn won the meet with 83 points, followed by Michigan City (56), South Bend Adams (50) and New Prairie (47).
Penn opened up with a comeback victory in the 4 x 800 relay (Avery Richardson, Derrick Pennix, David Obert, and Seth Jankowski). Freshman Seth Jankowski received the baton for the final leg of the relay about 65 meters behind New Prairie, but Jankowski closed the gap and sprinted by New Prairie's anchor runner with about 20 meters left. From there the Kingsmen dominated.
Penn scored at least two points in every event.
The Kingsmen had many notable performances.
Kevin Krutsch earned first place in the high jump with an exceptional jump of 6-foot-9.
In the discuss Caden Paquette beat the Penn High School record set by him last year with a throw of 166-2.

In the 800 meter Ricky Chapple took first with ease.
In the 110-meter hurdles, Penn's Collin Mott claimed first place followed, closely by Vince Nierzwicki, who came in second for the Kingsmen.

Tristan Manis, D.J. Pennix, Seth Jankowski, and Ricky Chapple took second in the 4 x 400 relay.
Additionally, Vishal Turna got second in the shot put. In the 800 meter Ricky Chapple took first with ease.