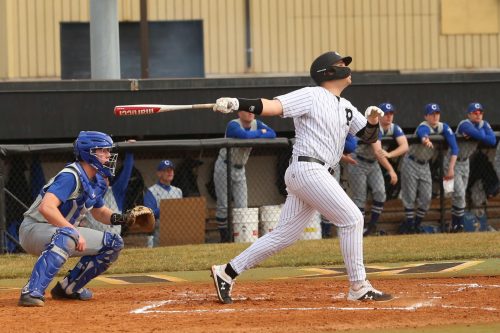 Jeff Pawlik smacked a solo homer in the bottom of the sixth inning to help No. 1-ranked Penn defeat Fort Wayne Carroll, 5-4, on Friday, April 5, 2019.
Pawlik also had a double in the contest and finished with RBIs. Hayden Berg had two hits, including a double. Camryn Szynski scored 2 of the 5 runs for the Kingsmen, and also hit a double.
Ryan Lynch pitched four shutout innings of one-hit baseball, striking out three.