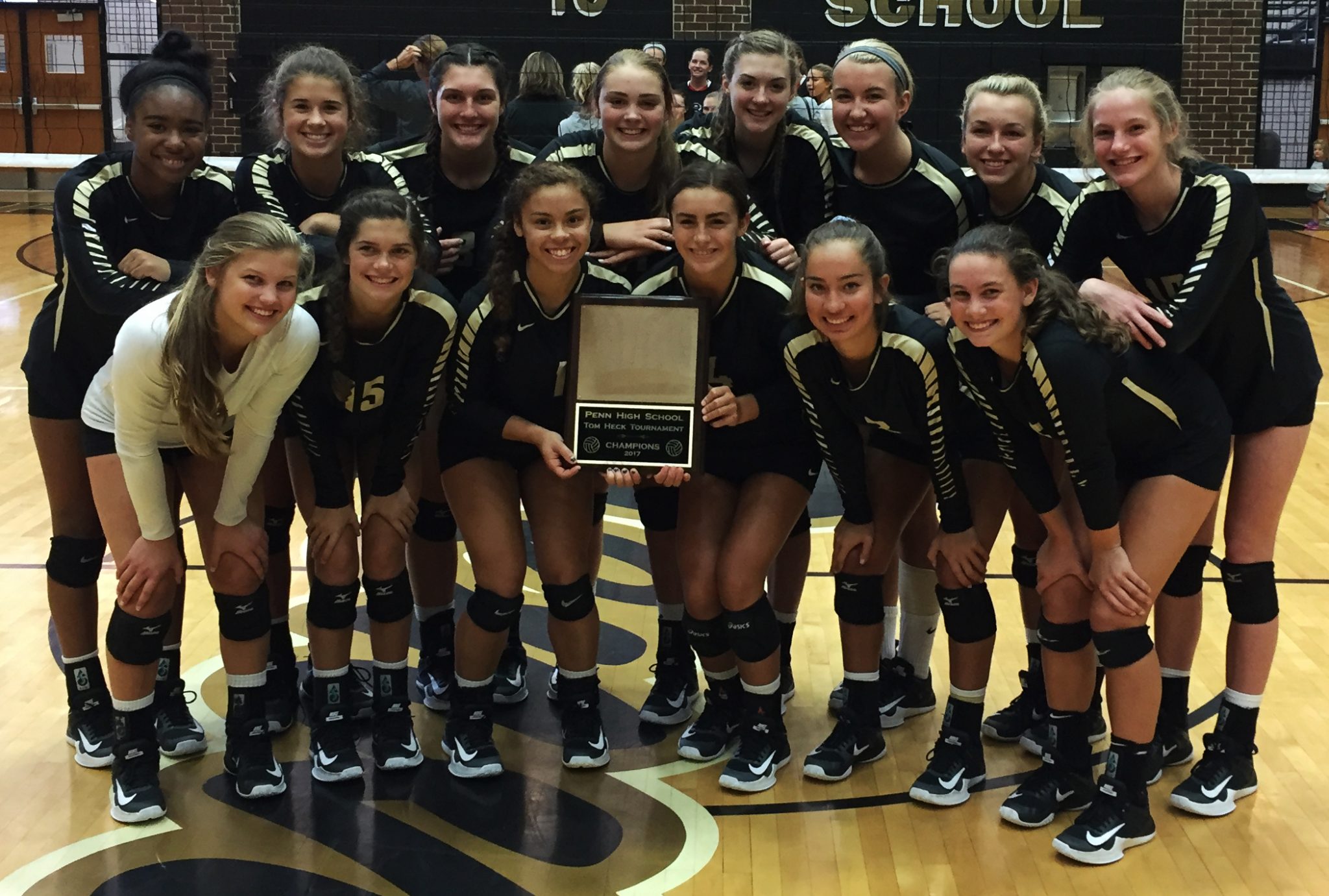 Penn High's Kingsmen won the championship of the Tom Heck Invitational, held at Penn on Saturday, Aug. 18.
The Kingsmen beat NorthWood 25-14, 25-21, to win the championship match.
Penn beat North Central, 25-15, 25-13, beat Lake Central 25-20, 25-10, and beat Carroll, 25-27, 25-16, 15-11 in pool play.
The Kingsmen are now 6-0 for the season.
Italia Fields (25 kills), Alyssa Torres (24) and Ally Hickey (23) powered a dominating Kingsmen attack at the net.
Rachel Hickey  sparked the Kingsmen with 58 digs. Kylee Hixenbaugh had 25 digs, and Sophia Cruz and Naomi Willis had 23 digs each.
Naomi Willis ignited the Kingsmen with 87 assists.
Julia Beers led the Kingsmen with nine assists.