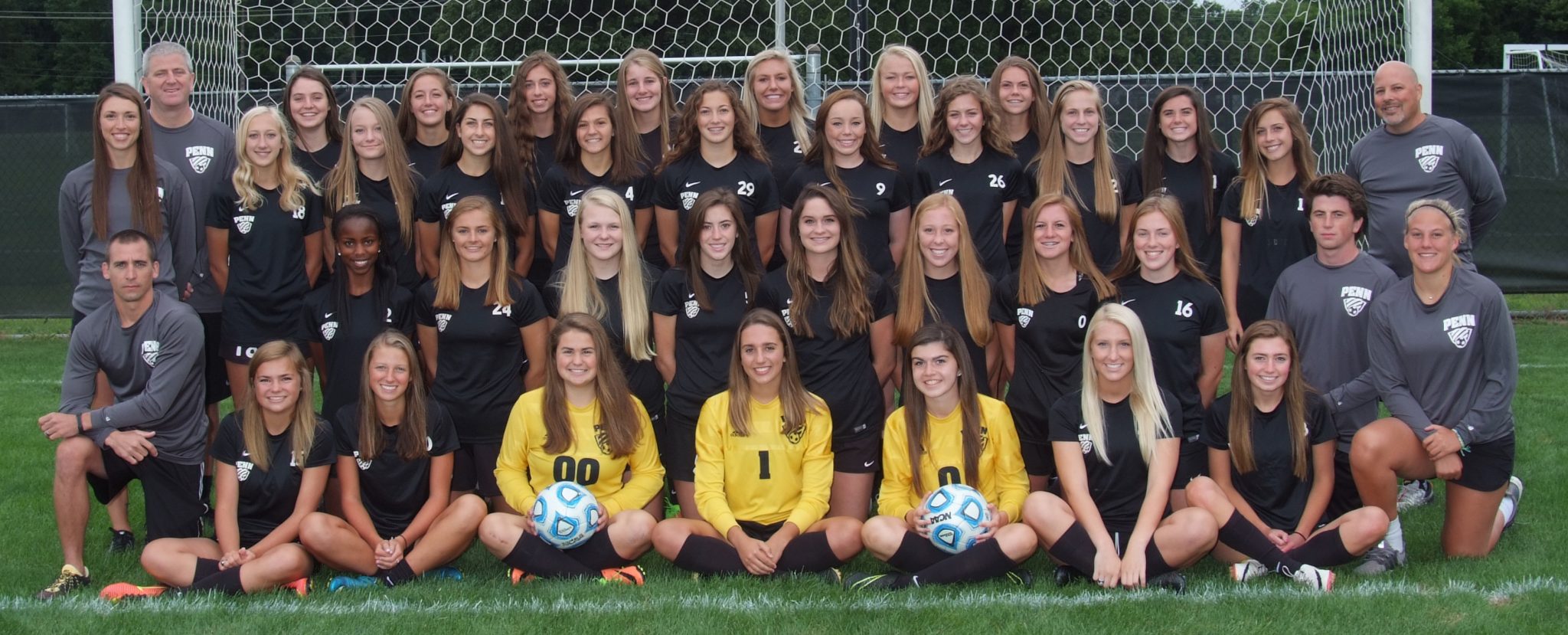 Penn High School's Girls Soccer Team, ranked No. 1 in the nation, dominated in the season-opening Indian Invite held at Newton Park in Lakeville on Friday, Aug. 18, and Saturday, Aug. 19. The Kingsmen outscored three opponents by a score of 18-0.
Penn beat No. 14 Zionsville, 5-0, beat No. 15 Warsaw, 5-0, and beat Chesterton, 8-0.
First-team All-American Kristina Lynch, a Florida State recruit, led the Kingsmen against Zionsville with three goals. Maya Lacognato scored two goals. Brooke Van Dyck had two assists, and Kelsi Carrico and Lexi Scott had one assist each.
Notre Dame recruit Brooke Van Dyck blasted in three goals to power the Kingsmen to a 5-0 victory against Warsaw. Kristina Lynch and Maya Lacognato scored one goal each. McKenzie Blankenbaker, Kelsi Carrico and Kristina Lynch had assists.
Kristina Lynch stung Chesterton for three goals in Penn's 8-0 victory. Maya Lacognato scored two goals, Lauren Cernak scored two goals, and Kelsi Carrico scored one goal. Brooke Van Dyck and Allie Lankowicz had two assists each. Kelsi Carrico, Lauren Cernak, Maya Lacognato and Kristina Lynch had one assist each.
Northwestern recruit Mackenzie Wood earned three shutouts in goal in the tournament.