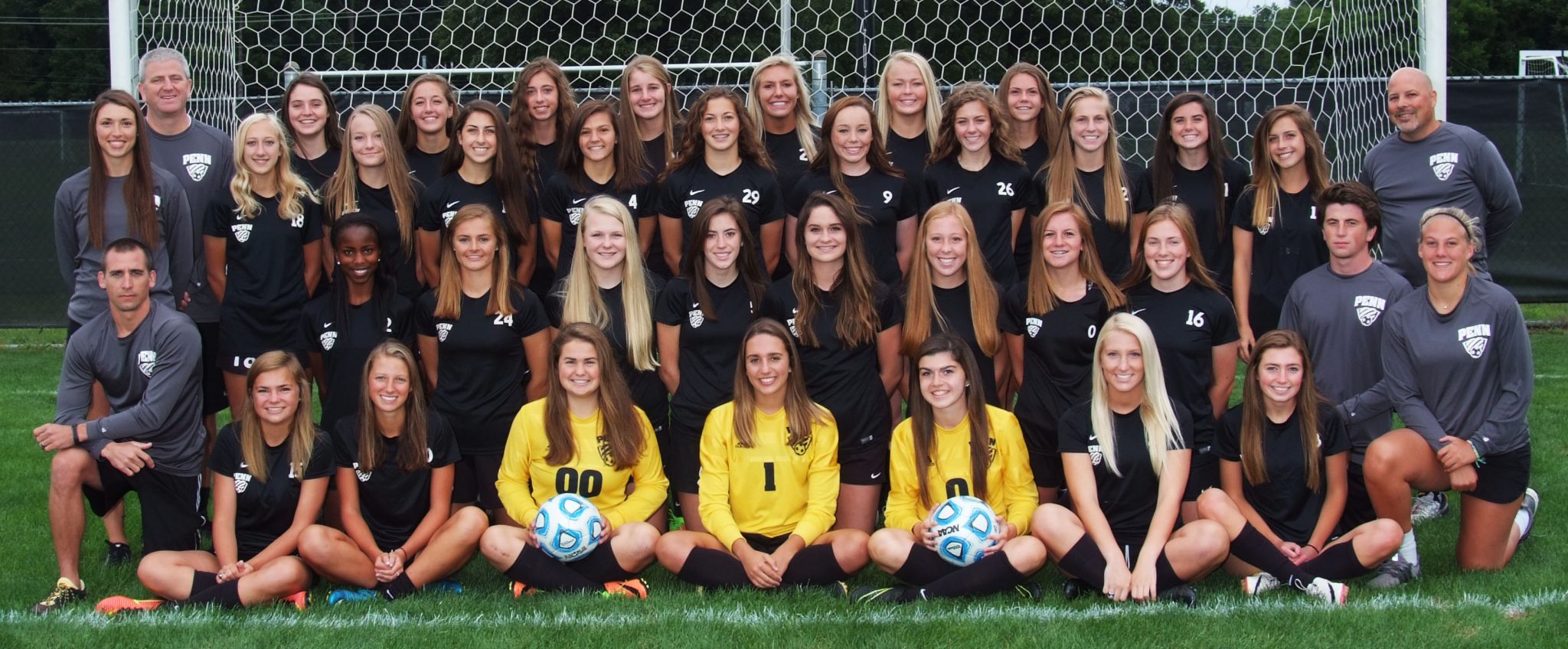 Kristina Lynch and Lauren Hamilton scored two goals each to power Penn High School's Girls Soccer Team to a 7-0 victory against Marian in the Northern Indiana Conference opener for both clubs on Monday, Aug. 21.
Mackenzie Wood earned her fourth shutout in as many games.
Penn, ranked No.1 in the Nation and No. 1 in Indiana, improved to 4-0 with the victory.
Penn only needed three minutes to light up the scoreboard. Lauren Cernak scored off an assist by Kristina Lynch.
Lynch skipped through Marian's defense and fired a shot into the top corner for Penn's second goal (ninth minute).
Brooke VanDyck then turned in a spectacular goal to make it 3-0 in the 19th minute. VanDyck dribbled past five defenders and then unleashed a right-footed strike from 20 yards out into the top corner.
One minute later, Lynch scored her second goal off an assist from McKenzie Blankenbaker.
Regan Hart took took a dazzling pass from Lynch to make it 5-0 in the 31st minute.
Hamilton scored both of Penn's second-half goals, in the 45th minute and the 47th minute. Lynch heel-flicked a throw-in from Kelsi Carrico over two defenders and sent in a beautiful ball to Hamilton, who finished. Hamilton scored her second goal on a stunning cross from Carrico.