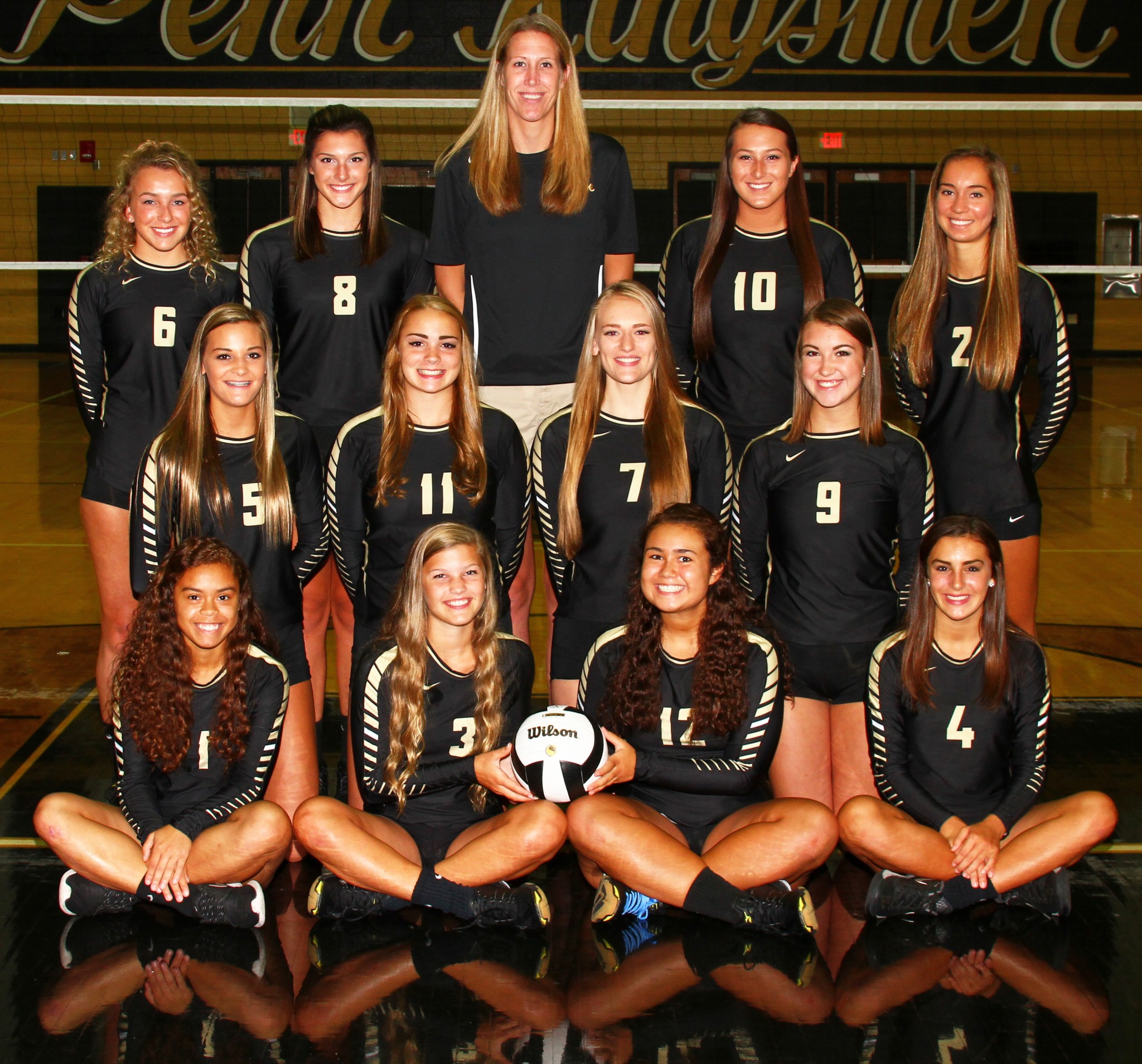 Penn High's Volleyball Team invaded tough territory and came away with a thrilling 25-22, 26-24, 25-20 victory against host Elkhart Central in a clash of Northern Indiana Conference powers on Thursday, Sept. 1.
"Tonight's match was incredible," Penn coach Sarah Hendricks said. "The gym was about 100 degrees and the stands were packed. Central had a awesome student section. The girls could barely hear me talk.
"We were down in the first two game by more then 8 points each time and still came back for the win," Hendicks said. "Rachel Hickey was a defensive machine. She was all over the court and not letting a ball drop. Maria Schwindaman played some big time volleyball tonight, leading us in kills and putting the ball away at crucial times.
"Central was a great team with a dominant outside hitter but we wouldn't give up and kept pushing back every game. I'm really proud of the girls tonight."
Maria Schwindaman sparked the Kingsmen with 16 kills.
Maddy Wiseman had 12 kills and 6 blocks,
Jenn Heritz contributed 9 kills and 5 blocks.
Rachel Hickey had 9 digs.
Naomi Willis hustled for 35 assists and 7 digs.
Penn improved to 9-1.
The Kingsmen host Marian on Tuesday.