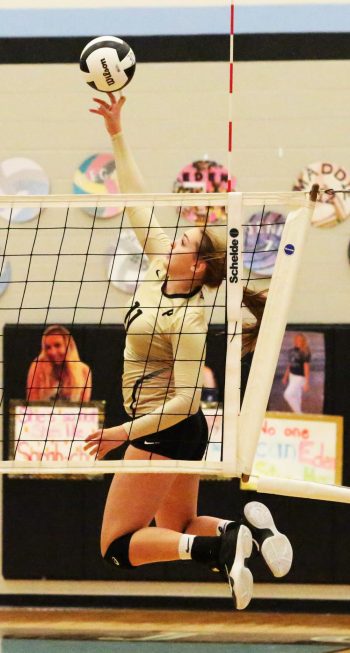 By PATRICK WHITEHEAD
Coach Sarah Hendricks' Penn Volleyball Team locked up a share of the Northern Indiana Conference title with a 25-20, 25-18, 21-25, 25-11 victory at South Bend St. Joseph.
Penn and St. Joe entered the NIC showdown each with 10-0 records.
If Penn beats Mishawaka on Thursday (Oct. 5), or St. Joseph loses its league finale, the Kingsmen will win the NIC Championship outright.
Italia Fields led the Kingsman with 17 kills followed, by Alyssa Torres with 13 kills. Ally Hickey racked up 10 kills.
Naomi Willis had 39 assists.
Rachel Hickey led Penn with an amazing 43 digs, followed by Sophia Cruz, who had 17 digs. Kylee Hixenbaugh had 15 digs and Julia Beers had 13 digs.
Penn Volleyball is 27-4-0 overall.