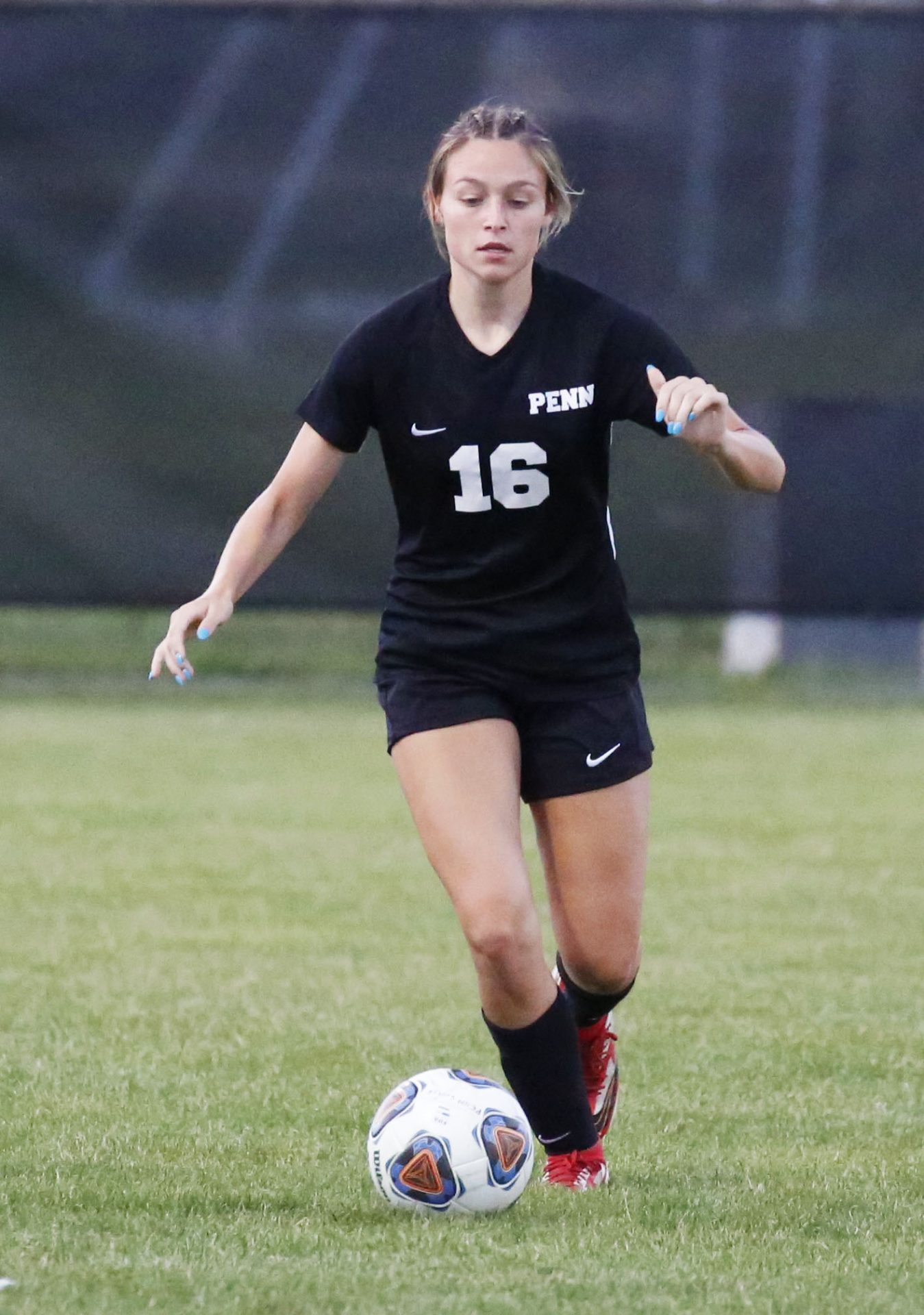 The Penn Girls Soccer team defeated Canterbury 3-1 in the Canterbury Invitational on September 17th.
The weather did not make the win easy for the Lady Kingsmen. It was blazing hot throughout the match, a battle against the heat for both teams. 
Despite all of this, the Lady Kingsmen were mentally prepared and physically ready to fight and they delivered. Even under the circumstances they were in, they came together and worked as a team, focusing not on the heat or how tired they were, but on bringing home the win.    
Morgan Petty, Lexi Leader, Anika Guenther all blasted in goals for the Kingsmen.
Lexi Leader & Malaika Waithaka delivered the assists.
It was a great battle. In the end they were happy to be on their way back home with the win. 
The Lady Kingsmen will be playing their sectional opener on October 4th at 5pm, at Goshen High School.