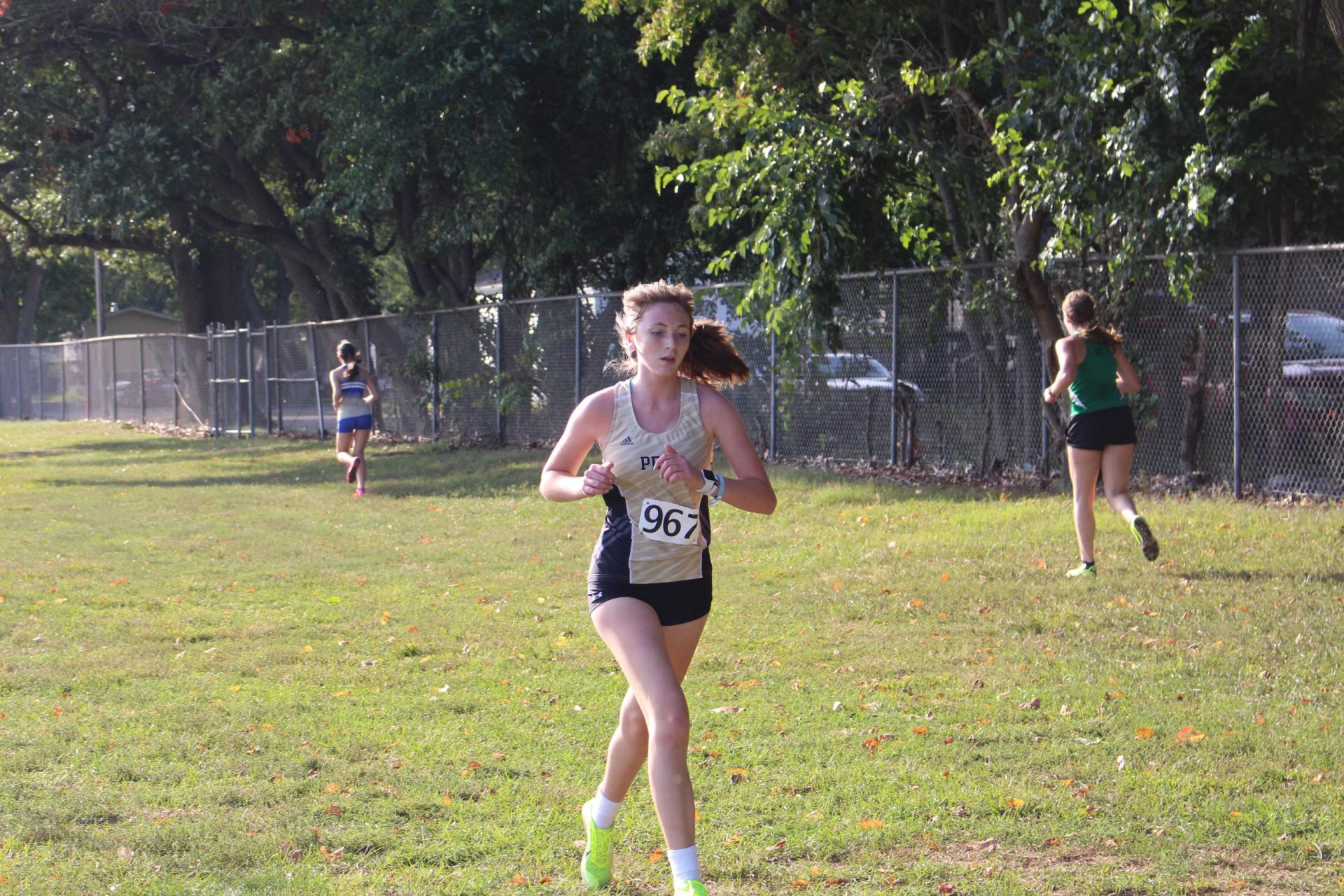 Maycie Cummings is on the JV Girls Cross Country team. She had a set back this season, but continues to work hard to bounce back.
What is it like to be on the girls XC team? 
"It is an amazing experience to be on the girls XC team. I think the environment is so amazing due to the fact that we are all pushing ourselves and encouraging each other. It's hard to be sad/angry after you accomplish something and so our team is very happy and fun to be around."
How has being on the team made you better?
"Being on the cross country team is such an honor in the fact that I get to train everyday with some of the best in the state. This makes me push myself more. Since running is almost 90% mental, my mental endurance is a lot tougher. I feel as though I can push through a lot more."
How has being injured affected your running?
"Being injured has been truly heartbreaking. Most athletes know how hard mentally being hurt is. I strained my quad at the first meet, and restrained it again about two weeks later. This was incredibly frustrating, knowing that I was losing so much progress. Going from running PRs almost every meet last year, to not racing at all was painful, physically and mentally."
What was your injury?
"I strained my quad twice."
How many meets did you have to sit out? 
"I had to sit out of about four meets."
How did your injury affect you mentally?
"Being injured took a huge toll on me mentally. It is impossible to recover from a strain or pull while running. To heal, I had to cut running completely out. It was crushing to see the progress and work I had put in over the entire summer to fade slowly away."
How do you feel being able to run again? 
"I have never been so excited to run. I think my mindset has completely refreshed and now, although I am not up to the speed that I wish I was or know I could be, I am running, and that is so good. I missed the feeling of pushing myself and being tired. I truly am so grateful to run."