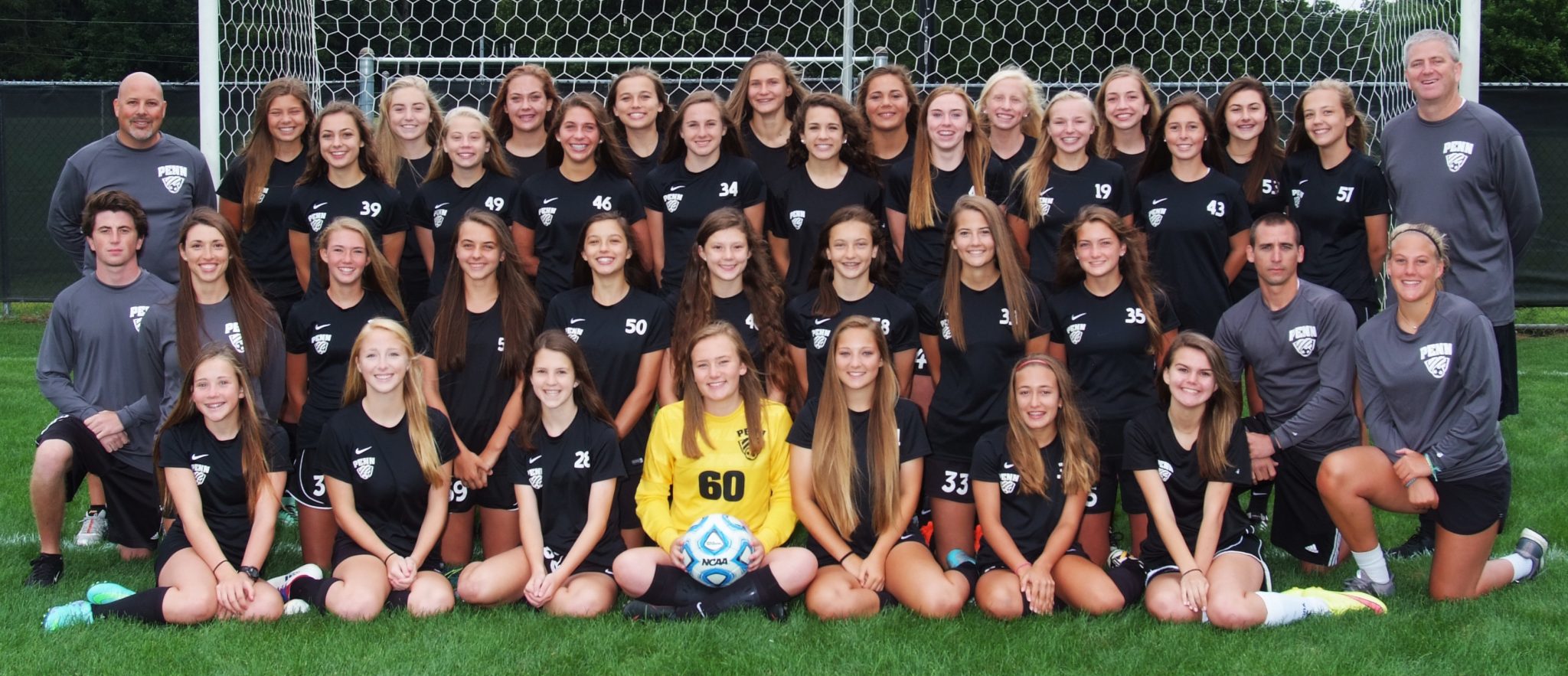 By BRADEN PITTMAN
Sydney Domal scored three goals to push Penn's Girls JV Soccer Team to a 6-0 victory over Adams on Wednesday, August, 30. This was Domal's second hat trick of the season and hopefully there are more to come as she and her teammates played an outstanding game. Penn improved to a 7-0-0 record on the season.
"We worked as a team, we defended as a team, we stayed strong throughout the entire game and we contained them very well," Domal said.
Other goals were scored by Hannah Roberson, Allison Funk, and Anna de Varona.
The JV team had another shutout Wednesday night with the help of Shannon Albright, who played goalie in the first half, and Abbie Clay, who played goalie in the second half.
De Varona had the only goal in the second half for Penn. De Varona usually plays midfielder, but on Wednesday night's game, she was moved to the forward position.
"I had to stay close to their back line while staying on sides, and as a midfielder I was passing the ball to people making runs, but as a forward I was the one making runs, plus outside forward usually makes crosses," de Varona said about switching to forward.
The Kingsmen play in the Zionsville Invitational on Saturday.