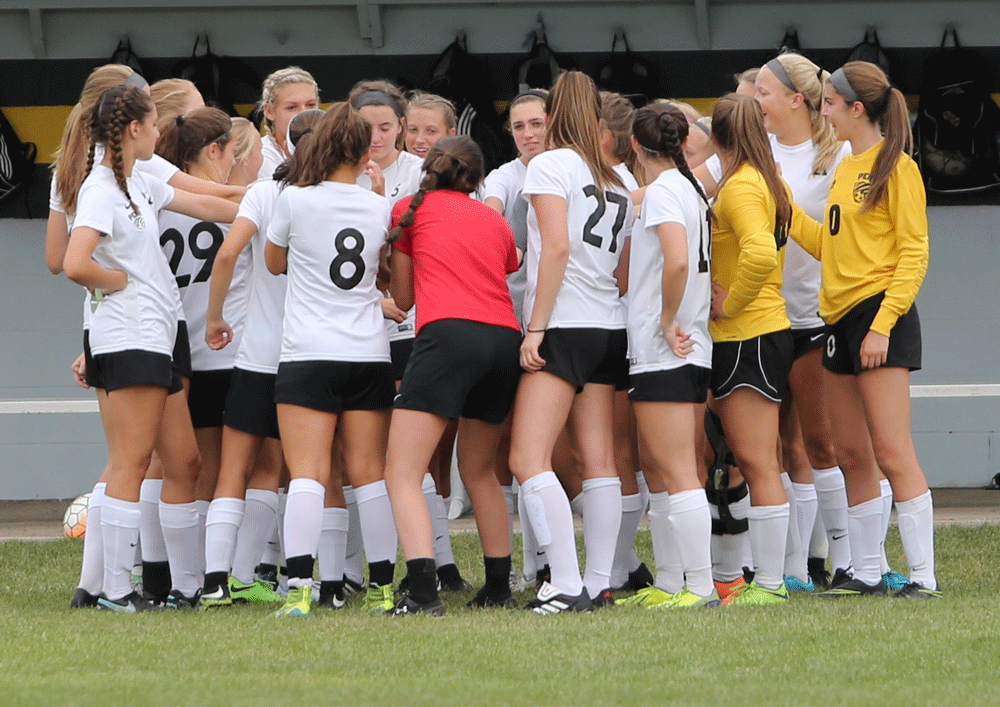 By MASON PLUMMER
This upcoming weekend, the Nation's No. 1-ranked high school girls soccer team, the Penn Kingsmen, will take on some of the best teams in the Midwest in the Zionsville Invitational. Penn is also ranked No. 1 in Indiana.
Penn (7-0) plays Kentucky powerhouse Simon Kenton at 11:30 a.m. on Saturday. The Kingsmen play Carmel, which is ranked No. 3 in Indiana and No. 25 in the nation, at 4 p.m. on Saturday.
Coach Jeff Hart's Kingsmen, the defending state champs in Indiana, own a 30-game unbeaten streak (29-0-1), which includes last season's 22-0-1 record. The Kingsmen have outscored their opponents, 41-0, this season. That includes victories against Zionsville (5-0) and Munster, both of whom field nationally recognized programs.
The most notable among the stellar line-up of teams attending the prestigious Zionsville tournament will be Penn rival and the No. 3-ranked team in the state, Carmel. While there is mutual respect between the teams, this will be a fierce match-up between two teams that could meet up again in the state tournament.
Notre Dame recruit Brooke VanDyck expressed her excitement for this challenge, and said that the games will be tough.
"This weekend is going to be one of the most difficult set of games we will have this season, but we are fully capable of taking on the challenge and we're all thrilled to play in tough, competitive matches," VanDyck said.
If you can't make the trip down to Zionsville, you can follow, and get live updates on Twitter from @The_Pennant .