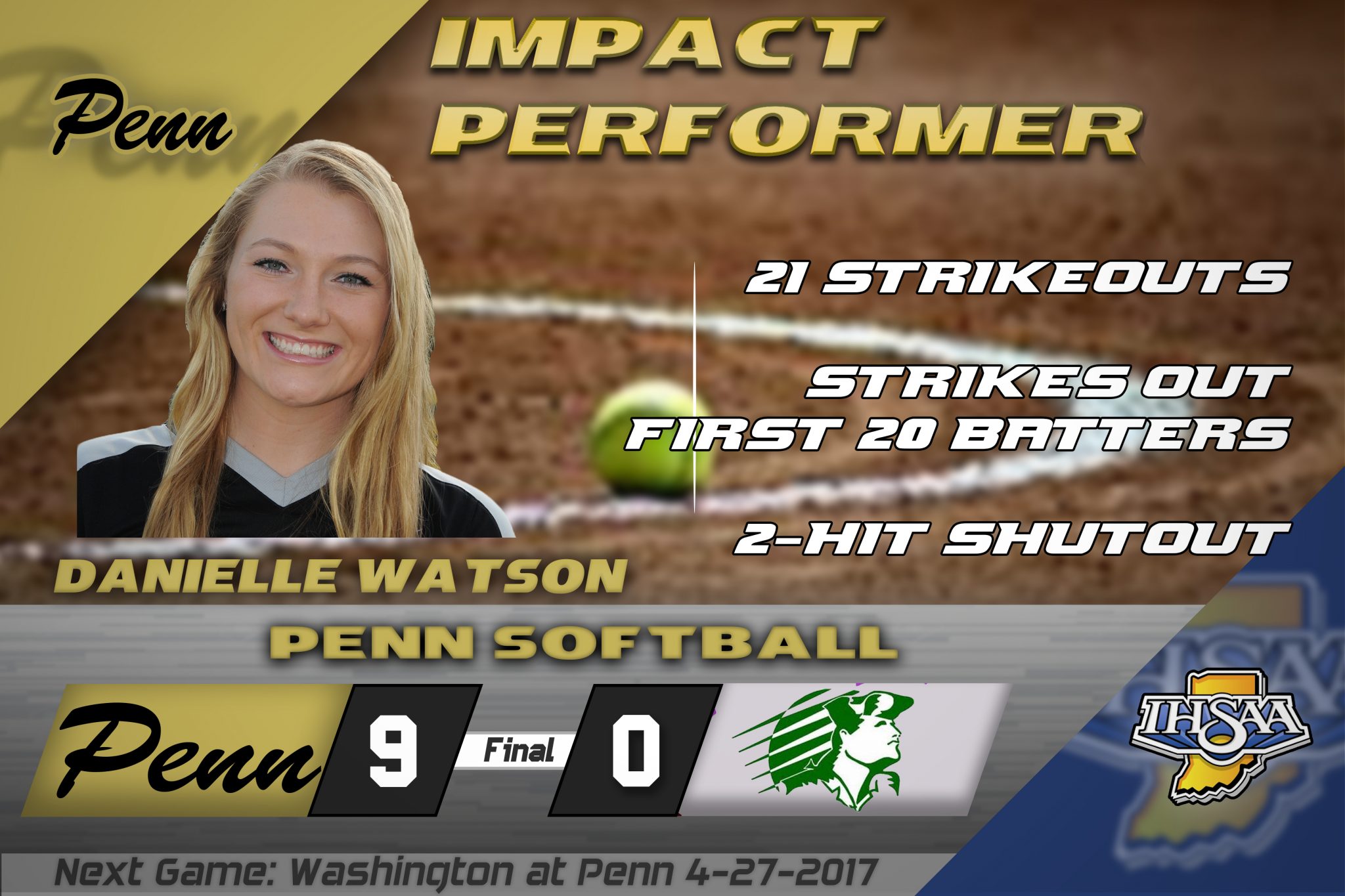 Penn senior Danielle Watson struck out 21 batters in a seven-inning game in leading the No. 1-ranked Kingsmen to a 9-0 victory against Concord on Tuesday, April 25.
Watson struck out the first 19 batters she faced, gave up two hits, and then struck out the next two batters to end the game.
A University of Louisville recruit, Watson also led the Kingsmen assault at the plate. She hit a single, a double and a triple, driving in three runs.
Mackenzie Griman had three hits and drove in two runs.