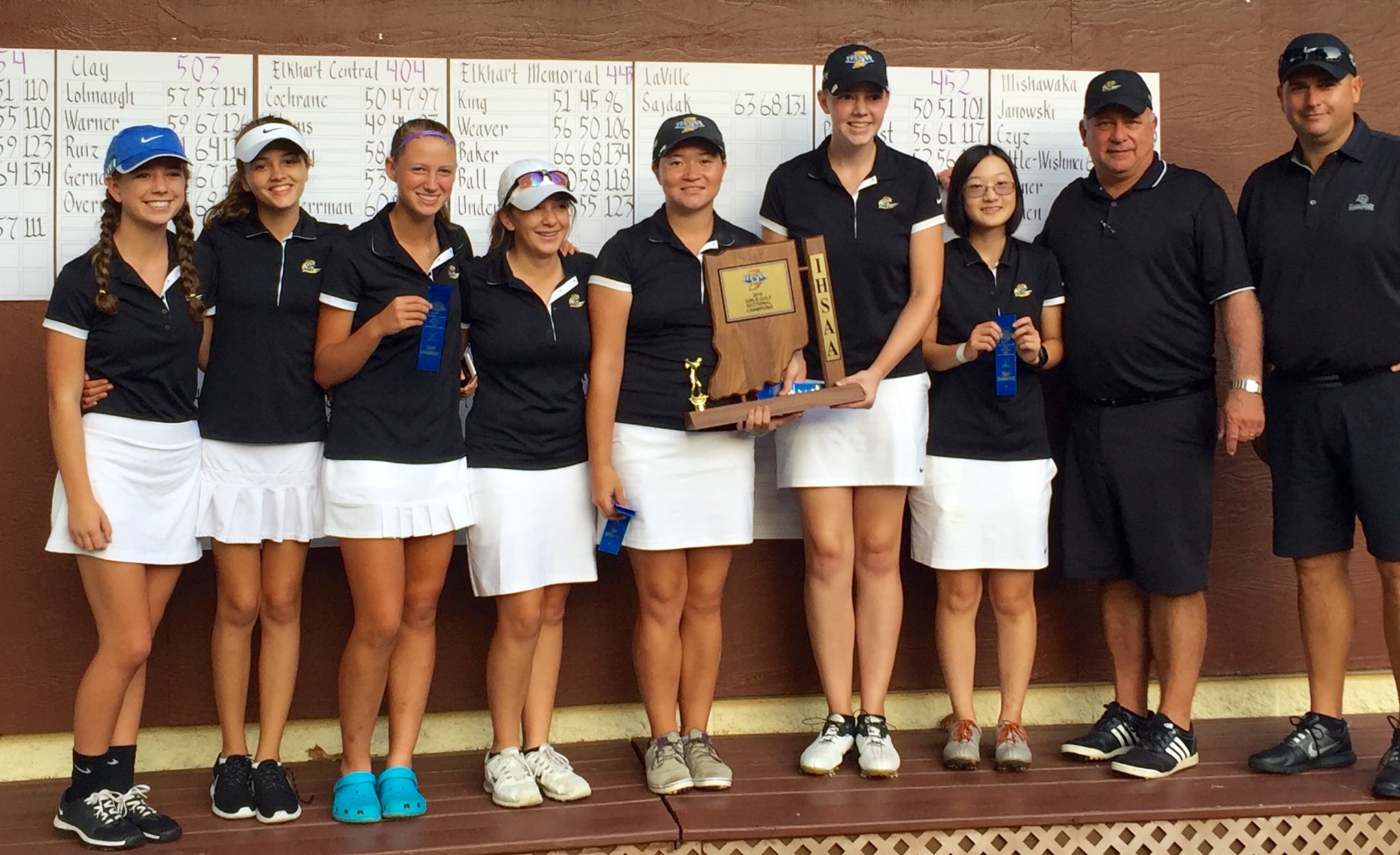 Penn High's Kingsmen won the Indiana High School Athletic Association Sectional Championship at Knollwood on Saturday, Sept. 17.
Penn placed first with a score of 336. South Bend St. Joseph placed second with a score of 381. The Kingsmen advance to regional competition next week.
Nadia Sandler led a Kingsmen sweep of the top three places in the individual standings.
Sandler earned medalist honors with an 81.
Penn's Kristin Holt was second with a score of 84.
Lyvia Li of Penn was third in the individual standings with an 85.
Grace Szklarek gave Penn four of the Top 5, placing fifth with an 86.
Here are the complete results: