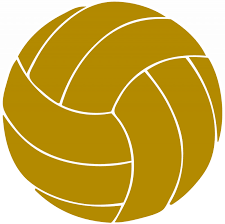 Penn's Varsity, Junior Varsity and Freshmen volleyball teams swept South Bend Washington on Tuesday, Sept. 20.
Penn's Varsity beat Washington, 25-11, 25-7, 25-8.
Italia Fields led the Kingsmen effort with 8 kills.
Maddy Wiseman had 7 kills.
Naomi Willis had 32 assists.
Sophia Cruz had 9 digs.
Penn is 17-1. The Kingsmen play at Northern Lakes Conference power Elkhart Memorial on Thursday.
Penn's Junior Varsity beat Washington, 25-6, 25-10.
Rachel Rupert had 4 kills for the Kingsmen.
Ryleigh Langwell had 7 digs.
Natalie Nelson had 9 assists.
The Kingsmen JV is 11-1.
Penn defeated Washington, 25-8, 25-6, in the Freshmen match.