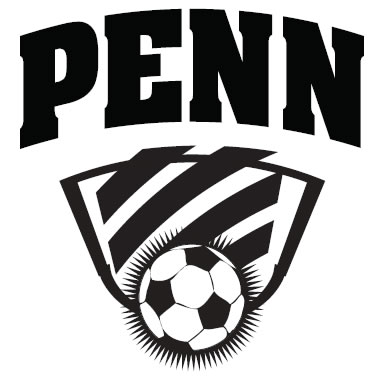 Nicole Knudtson scored two goals, and Brooke VanDyck moved within two assists of the school record for assists in one season, as the No. 1-ranked Penn Kingsmen Girls Soccer team defeated Bremen, 9-0.
Penn improved to 11-0-1, including a perfect 7-0 record in the Northern Indiana Conference.
 Penn takes on another NIC unbeaten, South Bend St. Joseph, on Wednesday night.
"I am pleased with the way we came out and played from the start of the game," Penn coach Jeff Hart said. "We again were able to play lots of girls and now we prepare for our big

Wednesday

night match at St. Joe. We are excited for the chance to remain undefeated in the NIC against the other unbeaten league opponent."
Knudtson now has nine goals this season following her first two-goal game of her career.
VanDyck has 12 assists, two shy of the school record of 14 set last season by Courtney Seigel.
Allie Lankowicz and Emily Carter scored their first career goals.
Sommer Domal and Kaitlin Paul shared the shutout in goal.
PENN 9, Bremen 0
Penn – Nicole Knudtson (assisted by Kristina Lynch), 6th minute
P – Lynch (Maya Lacognato), 8th minute
P – Knudtson (Brooke VanDyck), 8th minute
P – Ellie Capek (Allie Lankowicz), 31st minute
P – Allie Lankowicz (Emily Carter), 36th minute
P – Molly McLaughlin (Lauren Hamilton), 42nd minute
P – Lacognato (McKenzie Blankenbaker), 48th minute
P – Savannah Day (Haylee Shahan), 67th minute
P – Emily Carter (Erin Ludwig), 71st minute