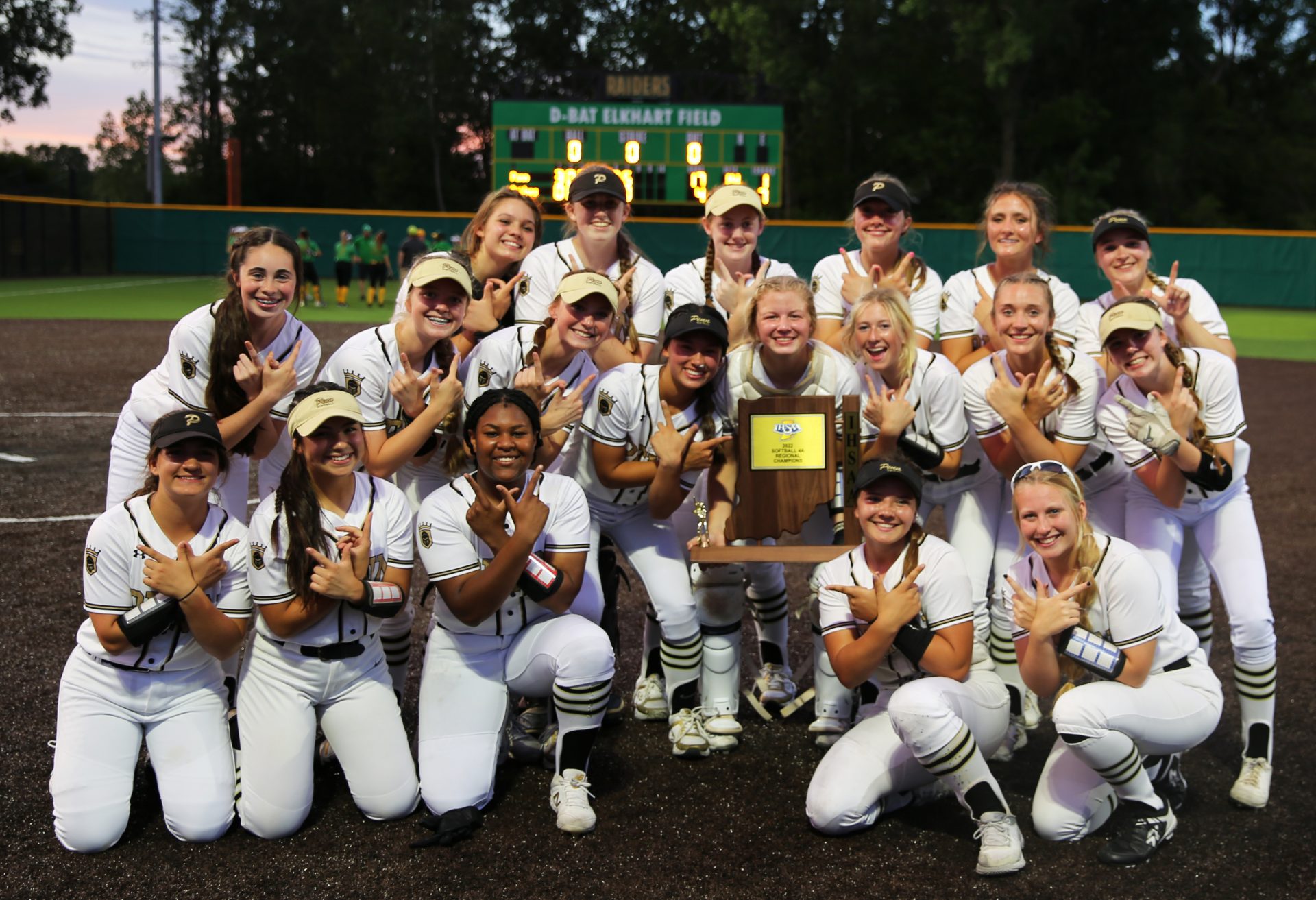 Penn Softball is looking to bounce back this season after a loss at Semi-State last year.
The team is a perennial Top 10 team in Indiana with Coach Beth Zachary. Last season she accomplished 300 wins as Head Coach. She also was inducted into the ICGSS Hall of Fame back in 2018.
Kiley Hinton, Abby Widmar, Aubrey Zachary, Ava Zachary, and Isabella Hanna are all prominent players this year. They all are leaders with great knowledge of the game. 
Widmar, a junior, is a huge contributor to the team. She recently committed to Indiana State University. 
"I feel like I had a big role on the team, being an upperclassman. A lot of people are always looking up to you, so I have to make sure that I'm doing the right thing and helping and supporting my other teammates," Widmar said.
Widmar says the team feels like family and that's what makes them all work so well together. 
"The PSB environment is MUDIA which is being happy for others' success. We work as a team, softball is not just a one-person sport it is all about a team effort," Widmar said.
Not only does Widmar contribute to the team, but so does Hanna. Hanna started varsity as a freshman. She says that the team has lots of strengths this year.
"I am looking forward to another long run in the state tournament this year and hopefully bring home a blue ring! Our strengths are the ability to work together and give it our all. Everyone in our program is all in and loves the game!" Hanna said.
Hanna's outlook on this season is to work hard together to see the results that they have been looking for. The team is all about pushing each other to be the greatest they can be.
"PSB is all about giving 110% at all times. Not only for yourself but also for your teammates and the girls before us. We also plan on bettering ourselves not only on the field but also off it. Coach Zachary has always pushed us to be the best version of ourselves and that is what makes us better," Hanna said. 
Shannon Rudge, who made varsity her freshman year, describes how Penn softball succeeds.
"We all work so well together because of our team chemistry. Everyone is always putting in 110% effort every chance they can. We are all such a hardworking team alone with JV and it just bonds us even closer," Rudge said,
Penn Softball kicks off the season against Carroll on March 26 at home at the May Oberfell Lorber Softball Field.