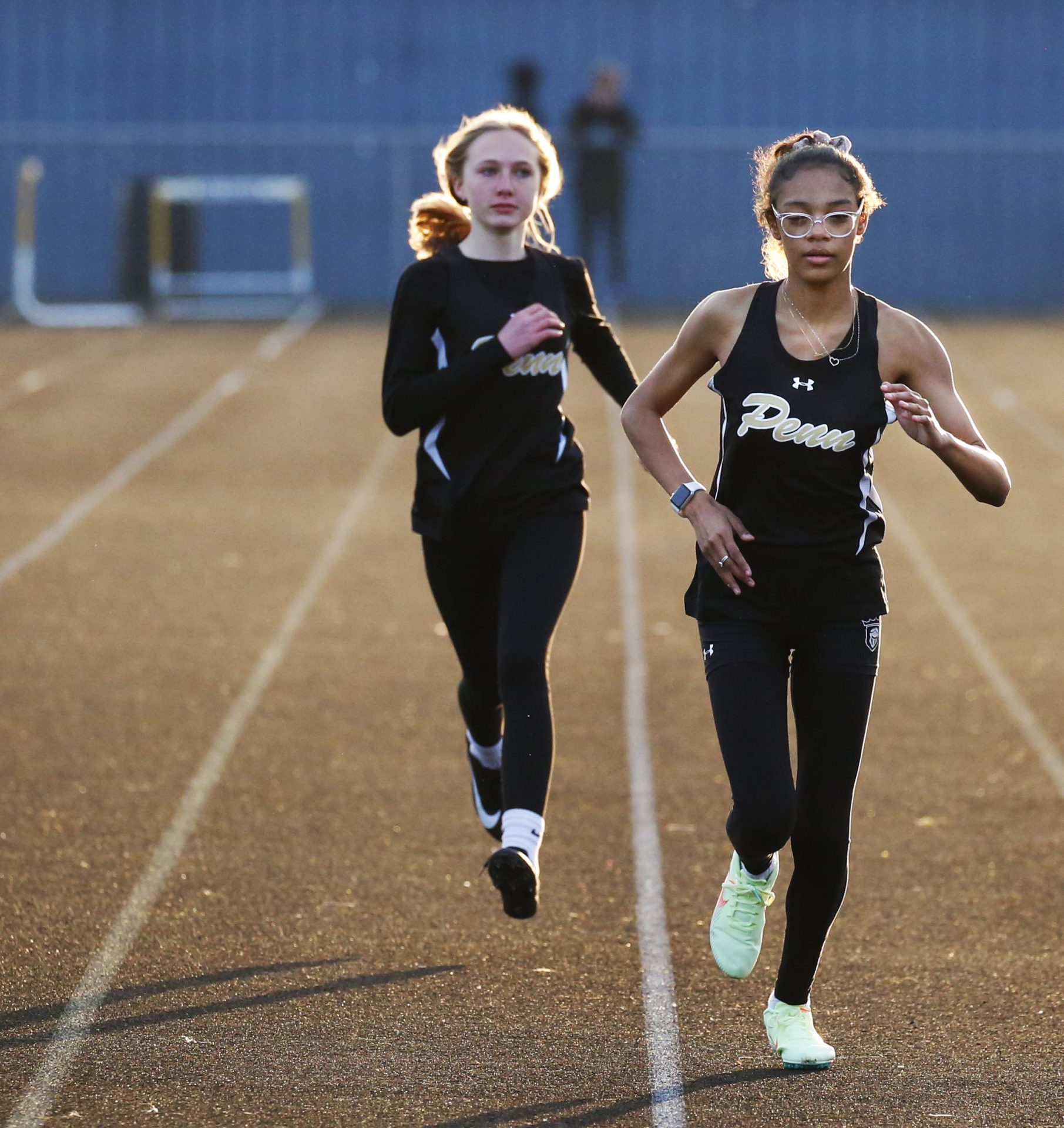 The 2023 Lady Kingsmen Track Season is now underway. With a total of 14 events ranging from long distance running to pole vault, there is something for everyone.
Each event has a group of uniquely talented athletes in which thrive to succeed. Head Coach Melissa Danner has developed hardworking, driven student-athletes who are ready to bring their all this season. With a lengthy preseason, the Kingsmen are conditioned and in shape right in time for track.
4×4 Runner Reese Ellen Armour states, "Track overall has not only helped my physical but mental health. The first time I put those spikes on, I knew this sport was meant for me. This season is what is getting me through this school year. I am ready to bring my all and grow with my team."
 As of last year, there were several students that had made it to state. In the 3200M, 4×8, and 800M, they all progressed above the rest. This year, the focus is to take even more people down to IU Bloomington for the state meet.
Sophomore Sofia Ugwoke says, "My major goal for the 2023 track season is to hopefully break the school record for the girls 100m dash. With my personal record being 12.45s and the school record being 12.2, I'm confident that with a lot of training and hard work I will be able to accomplish this! Most importantly, this season I am exited to see improvement within myself and the whole team. All of us have immense love for this sport and support each other through the finish line!"
Ella Bailey is another returning varsity runner.
"I think my success in track was at first because of my natural ability but majority of the people that compete at high levels have this. When you realize that what separates the good from the great is knowing that the real race starts long before the start line. Putting in the dedication and knowing what you've done to get to that starting line. That's when you really start competing" Bailey said.
The Lady Kingsmen open up the season on Saturday, March 4 at Purdue University.