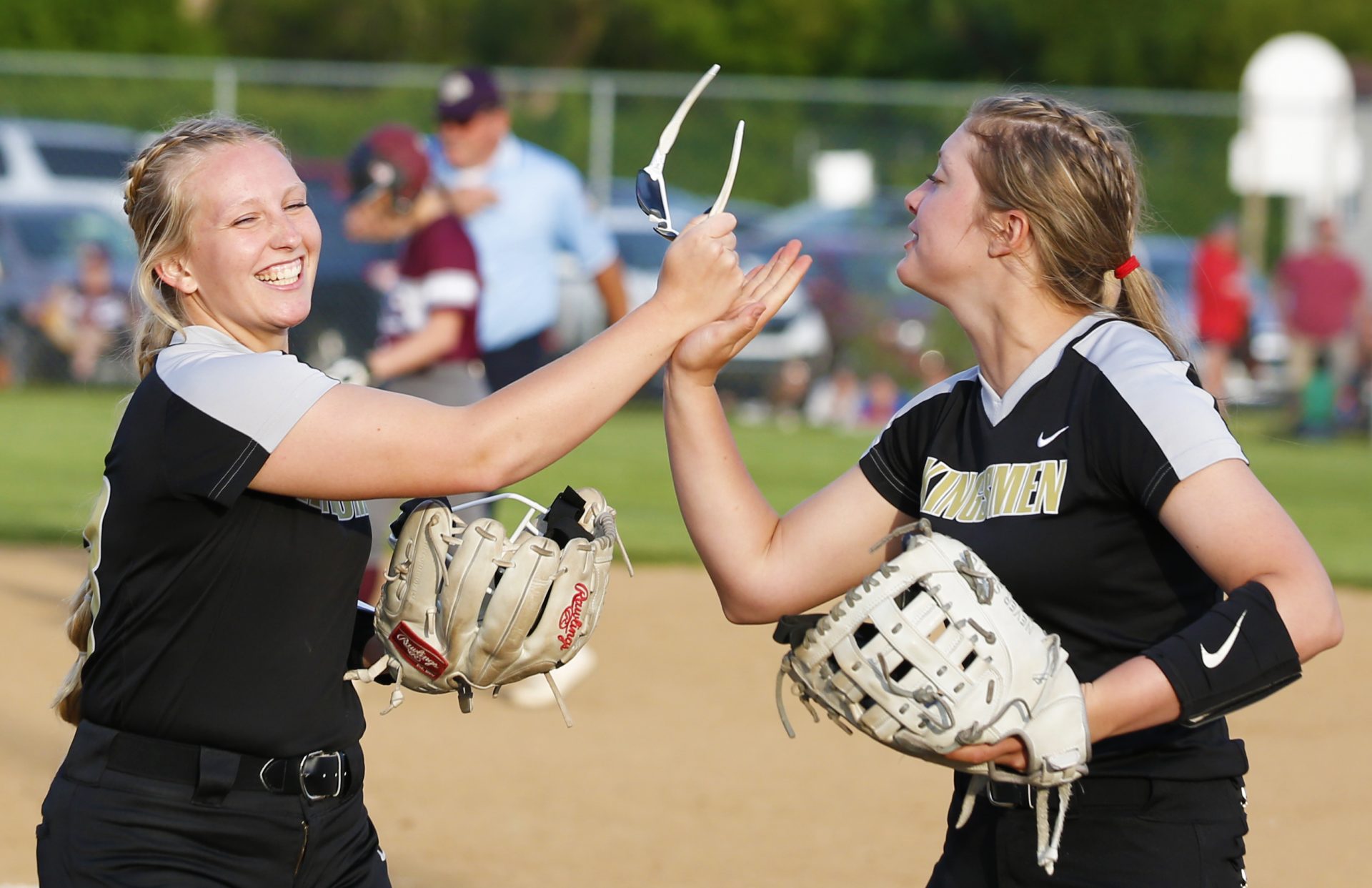 Penn Softball is preparing to open its 2023 season with five players currently signed to play at a collegiate level. There are three seniors and two juniors currently committed to play in college.
Senior Kiley Hinton is signed to play at Austin Peay, located in Clarksville, Tenn. Senior Harmony Looney is signed to play at Bethel University in Mishawaka. Fellow Senior Aleix Riem is signed to play at Indiana University South Bend.
Aubrey Zachary is one of two juniors already committed to play in college. She will play at Purdue Fort Wayne, and her teammate Abby Widmar is committed to Indiana State University in Terre Haute, Ind.
Head Coach Beth Zachary has led the Lady Kingsmen Softball team since 2008. She says she is proud of this senior class.
"I think our program develops female athletes who become leaders in all aspects of their lives and I'm incredibly proud of that. I think they want to go on and keep competing and growing their skills because they know they are prepared and ready to do it. I think our female athletes also genuinely have fun playing and enjoy the game so much that they want to keep playing and being a part of a team and their greater community past high school," Zachary said.
The seniors on the team said circumstances from their past have made their passion for the game grow stronger. Their freshman year was virtually non-existent due to Covid. They said going through that experience together, made them stronger. Coach Zachary believes her team this year could win it all this year.
"The culture is positive, and supportive, and the expectations are high. The girls are having fun, they are relaxed, and they are really looking forward to the year," Zachary said.
Coach Zachary says it's not just a softball program, but a team and family who all work together to succeed. 
"We try to run all aspects of our program at an elite level. Our drills, the pace and intensity of our workouts, the focus on the whole athlete including mental and emotional wellness, and the expectations are all top-notch and taken from collegiate programs that we study and learn from throughout the year," said Coach Zachary.
The first softball game of the season is on Saturday, March 25 against Carroll. Opening pitch is set for 12:30 p.m. at the May Oberfell Lorber Softball Field.