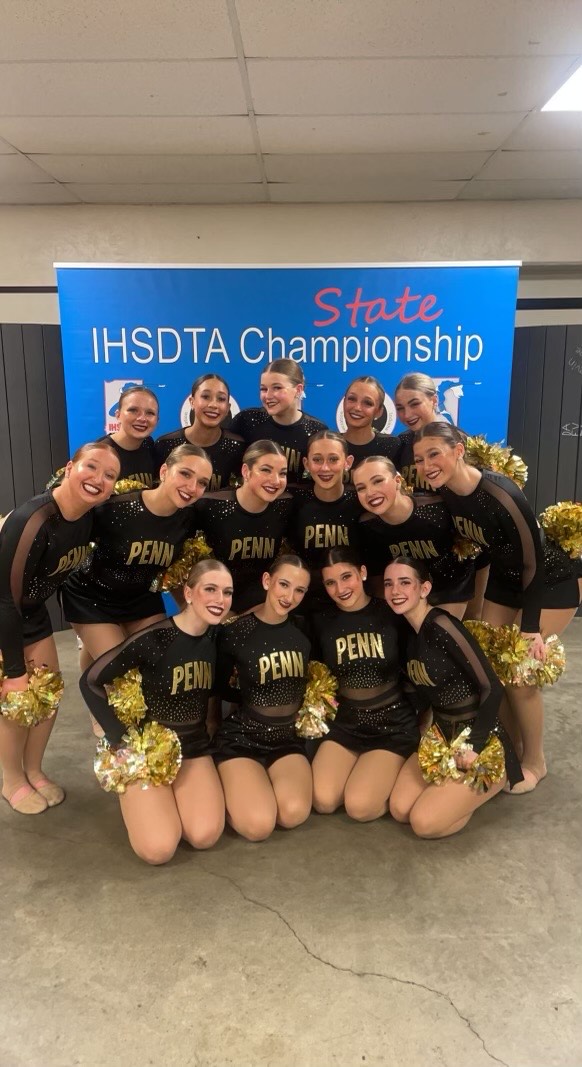 The Competition Dance Team placed 5th in the state at the IHSDTA State Finals. 
"I'm so proud of this team and our many accomplishments this season. Throughout the season we have motivated and encouraged each other and I can't wait for another two years on PDT!!", Sophomore Elly Brady said.
 "I am so proud of our team. We had some mistakes and setbacks, but we bounced back and came out in fifth. We are happy that we could bring back some hardware again this year. Now that this is over we have to start thinking about next season, and what we need to do to prepare, and fix to have an even better season," Sophomore Morgan Ruth said. 
The team now looks forward to another great season next year.