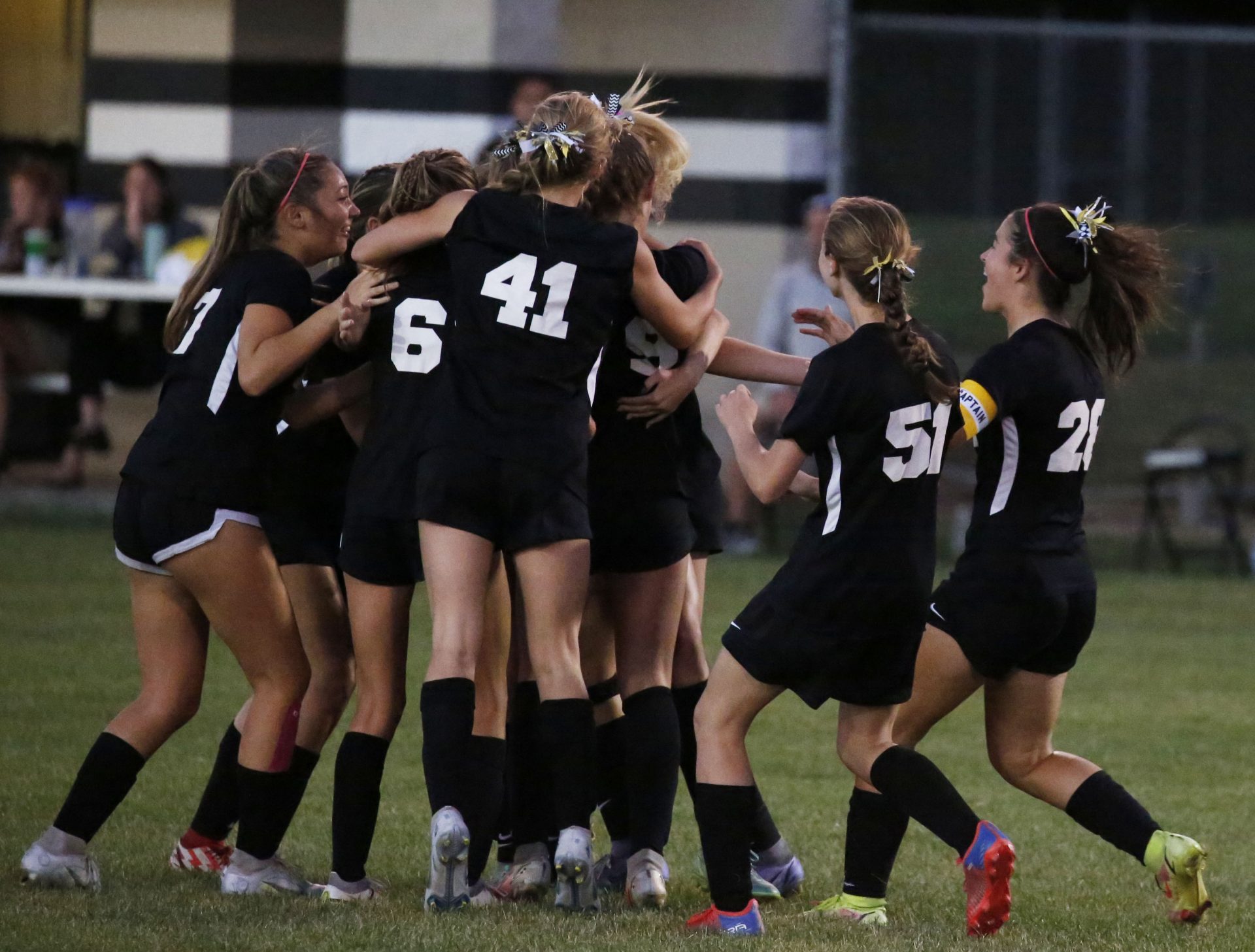 Penn Girls Soccer shut out South Bend Adams on Senior Night with a 3-0 win.
Seniors Jenny Keegan, Sarah Tobin and Freshman Lexi Leader score Kingsmen goals.
Assists come from Quinn Marien with 2 and Anika Guenther with 1.
Lily Smith and Gwen Eiler both keep a clean sheet.
Penn plays all 23 available players.