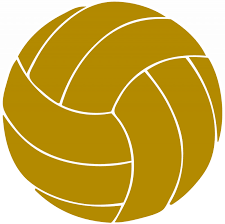 Penn stormed past South Bend Adams, 25-3, 25-13, 25-11, on Tuesday, Sept. 27. Penn is the only unbeaten team in the Northern Indiana Conference in volleyball, boasting an 8-0 record. The Kingsmen are 19-2 overall and ranked No. 5 in the state.
Italia Fields led a dominating performance by the Penn frontline with 12 kills. Maddy Wiseman and Alyssa Torres had 10 kills each.
Rachel Hickey had 10 digs, and Naomi Willis dished out 28 assists.
In Junior Varsity action, Penn beat Adams 25-18, 25-23.
Ryleigh Langwell sparked the Kingsmen with 14 digs and 3 aces.
Ally Hickey and Kylee Hixenbaugh had 3 aces each.
Ally Hickey had 18 assists.
Bella Phillips and Alli Moore had 5 kills each.
Penn's JV is 19-2.
The Penn Freshmen made it a sweep, beating Adams 25-22, 25-13.
Tricia Buckey had 6 kills and 3 aces.
Mariyah Brown had 3 kills.
Tori Berch had 11 digs and 2 aces.