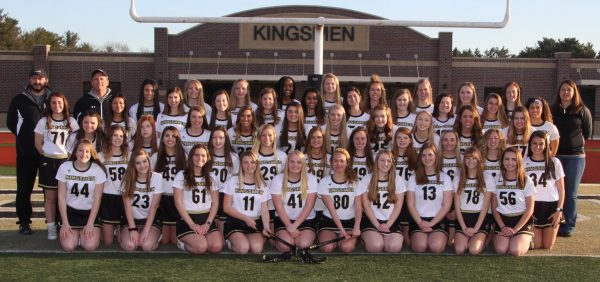 Penn Girls Lacrosse posted a convincing win over Northridge, defeating the Raiders, 20-1.

Lina Tobia led the Kingsmen with four goals. Alyssa Lundy and Julianna Kirkpatrick scored three goals each. Mackenzie Holland, Megan Jennings, and Chloe Foley scored two goals each.

Carstyn Barna, Megan Jennings, Gwynyth Gates and Lina Tobia had one assist each.

Josslyn Kirkpatrick had two saves.


Twitter
Manroop Turna of the Penn Student-Athlete Leadership Council offers advice for incoming Kingsmen Freshmen student-athletes: youtu.be/k-GTaIXgC0w Click the link for the Week 1 schedule for Penn Fall sports practices & required forms: pennant.phmschools.o…