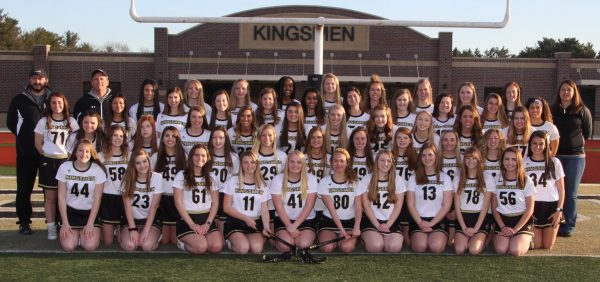 The Penn Kingsmen Girls Lacrosse Team sprinted past South Bend St. Joseph, 20-3, on Monday, April 29, 2019.

Madisyn Fox, Chloe Foley, and Aislynn Alkire led the team with four goals each, followed by Carstyn Barna with three goals, and Alyssa Lundy with two. Madison Ash Julianna Kirkpatrick, and Isabella Montgomery also chipped in with one goal each.

The defense was held together by Penn goalie Josslyn Kirkpatrick, who had five saves.

Alyssa Lundy dished out three assists, and there were two from Aislynn Alkire, and one each from Chloe Foley, Madison Ash, and Madisyn Fox.