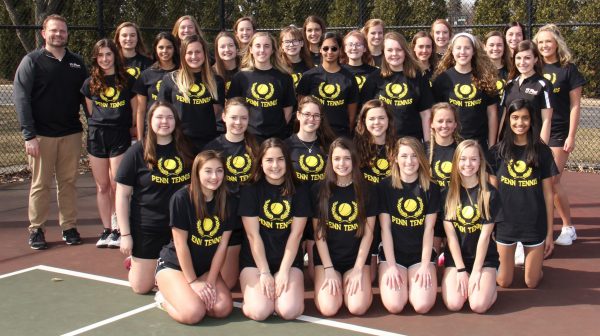 Penn Girls Tennis defeated the Valparaiso Vikings, 4-1, on Wednesday, April 17, 2019.

In the singles, Mandy Baker (No. 2 singles) and Sophie Davidson (No. 3 singles), both had dominating matches. Baker won 6-2, 6-3, and Davidson won 6-3, 6-1.

In doubles, the Kingsmen performed impeccably as the No. 1 tandem of Ali Kumfer and Laura Gerber only lost one game en route to a 6-1, 6-0 victory.
Aden Moore and Marley Kryder won their match at No. 2 doubles, 6-3, 6-2.