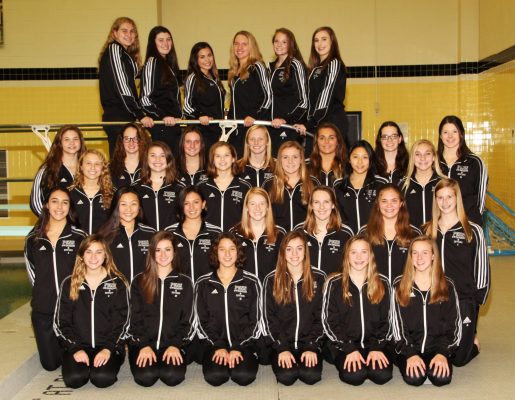 University of Iowa commit Maddie Ziegert earned Sectional Championships in two events to lead the Penn effort in the Mishawaka Swim/Dive Sectional on Saturday, Feb. 2, 2019.
Penn placed second in the team standings. St. Joseph placed first with 252 points, Penn was second with 499, and South Bend Riley was third at 238.
Ziegert placed first in the 50-yard freestyle in 23.64, and placed first in the 100-yard freestyle in 58.85.
Alyssa Messenger won a Sectional Championship in the 100-yard backstroke in 58.85.
Click the link for complete results: http://www.ihsaa.org/Portals/0/girls%20sports/girls%20swimming/2018-19/201819MishawakaFinals.htm