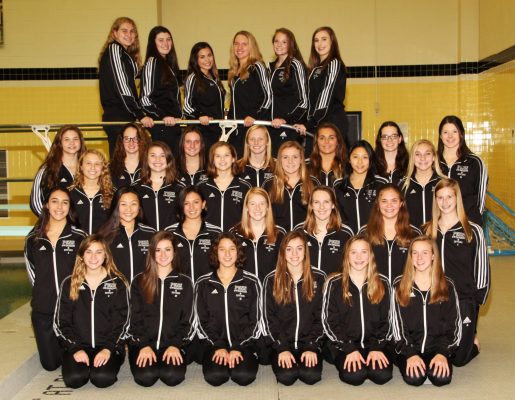 Penn's Girls Swimming Team will compete in the Indiana High School Athletic Association Sectional at Mishawaka High School.
Sectional preliminaries are scheduled to be held at Mishawaka starting at 5:30 p.m. on Thursday, Jan. 31.
Diving, consolations and finals are set for Mishawaka on Saturday, Feb. 2. Action starts at 9 a.m., with the finals scheduled for 1 p.m.
Penn will host the Diving Regional on Tuesday, Feb. 5, starting at 6 p.m.
Kingsmen swimmers compete with Bremen, Mishawaka, Marian, New Prairie, South Bend Adams, South Bend Clay, South Bend Riley, South Bend Saint Joseph and South Bend Washington to earn berths in the IHSAA State Championships, which are scheduled for Friday, Feb. 8, and Saturday, Feb. 9, at the Indiana University Natatorium in Indianapolis.
Penn boasts two defending Sectional Champions.
Madilyn Ziegert won Sectional blue ribbons in the 50 freestyle and the 100 freestyle for the Kingsmen last year, and Bailey Betzer who took the the diving Sectional crown in 2018.