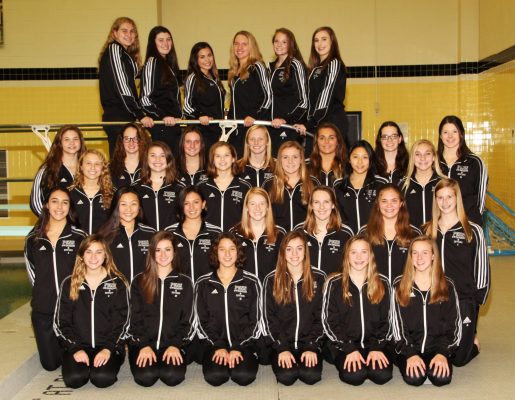 Penn's Maddie Ziegert placed second in the 50-yard Freestyle preliminaries at the IHSAA Swim/Dive State Championships to highlight the Kingsmen effort at the Indiana University Natatorium in Indianapolis on Friday, Feb. 8, 2019.
Ziegert, a University of Iowa recruit, advances to the State semifinals, which start at 9 a.m. on Saturday, Feb. 9, 2019, at the I.U. Natatorium.
Ziegert swam the 50 Freestyle in 23.32 to advance. Elsa Fretz of Northridge placed first in the prelims with a 23.07.
Ziegert placed ninth in the 100-yard freestyle preliminaries in 51.32.
Penn's 200-yard Medley Relay Team (Alyssa Messenger, Isabella Costa, Gabriella Costa, Maddie Ziegert) placed 20th in the preliminaries in 1:48.98.
Alyssa Messenger placed 28th in the 100-yard backstroke preliminaries in 58.18.