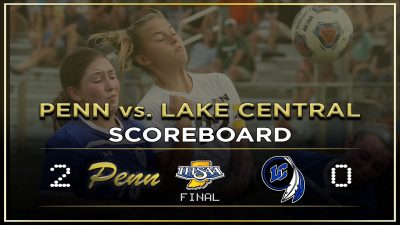 Penn unleashed a one-two punch in a four-minute span in the second half to take command and defeat Lake Central, 2-0, on Saturday, Aug. 22.
Mandy Baker fired in a goal off an assist from Liv Kalil (52nd minute) and Kalil scored off an assist from Baker (56th minute) in the scoring flurry.
Lily Smith earned the shutout in goal.
No. 4 Penn plays at No. 6 Valparaiso on Monday.