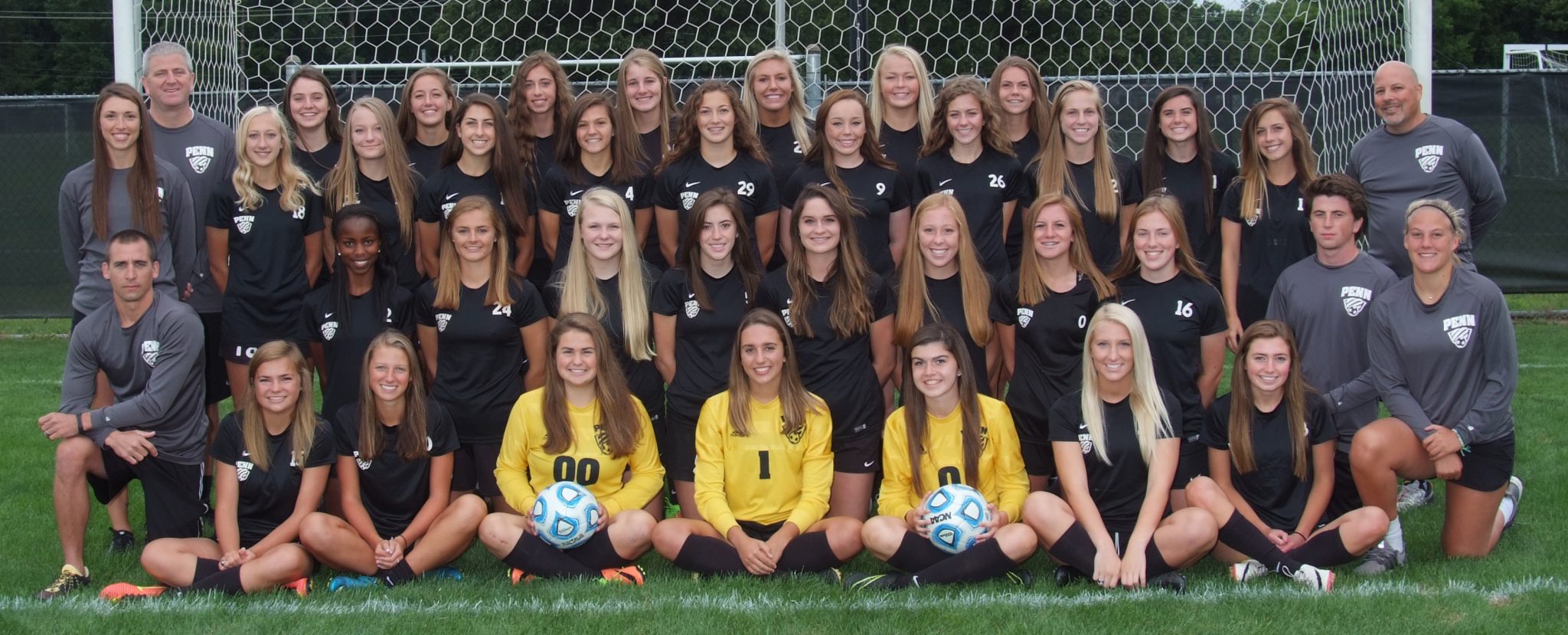 By GARRETT WENZEL
On Thursday, Sept. 14, the No. 1-ranked Penn Kingsmen Girls Soccer Team roared past the Riley Wildcats, 9-0.
The quick-strike Kingsmen offense got on the scoreboard in the third minute with a goal by Brooke VanDyck.
Just one minute later, Kristina Lynch scored to make it 2-0 Penn in the fourth minute.
The Kingsmen would then light up the scoreboard with three goals in four minutes.  McKenzie Blankenbaker, Mary Kaczynski and Maya Locognato scored to build the Kingsmen lead to 5-0.
In the 30th minute, Carly Todd score to put the Kingsmen up 6-0. Kristina Lynch scored her second goal of the night on a penalty kick to put the Kingsmen up 7-0.
Grace Szklarek followed that up with a goal to put the Kingsmen up 8-0.
Haylee Shahan wrapped up the scoring for the Kingsmen.