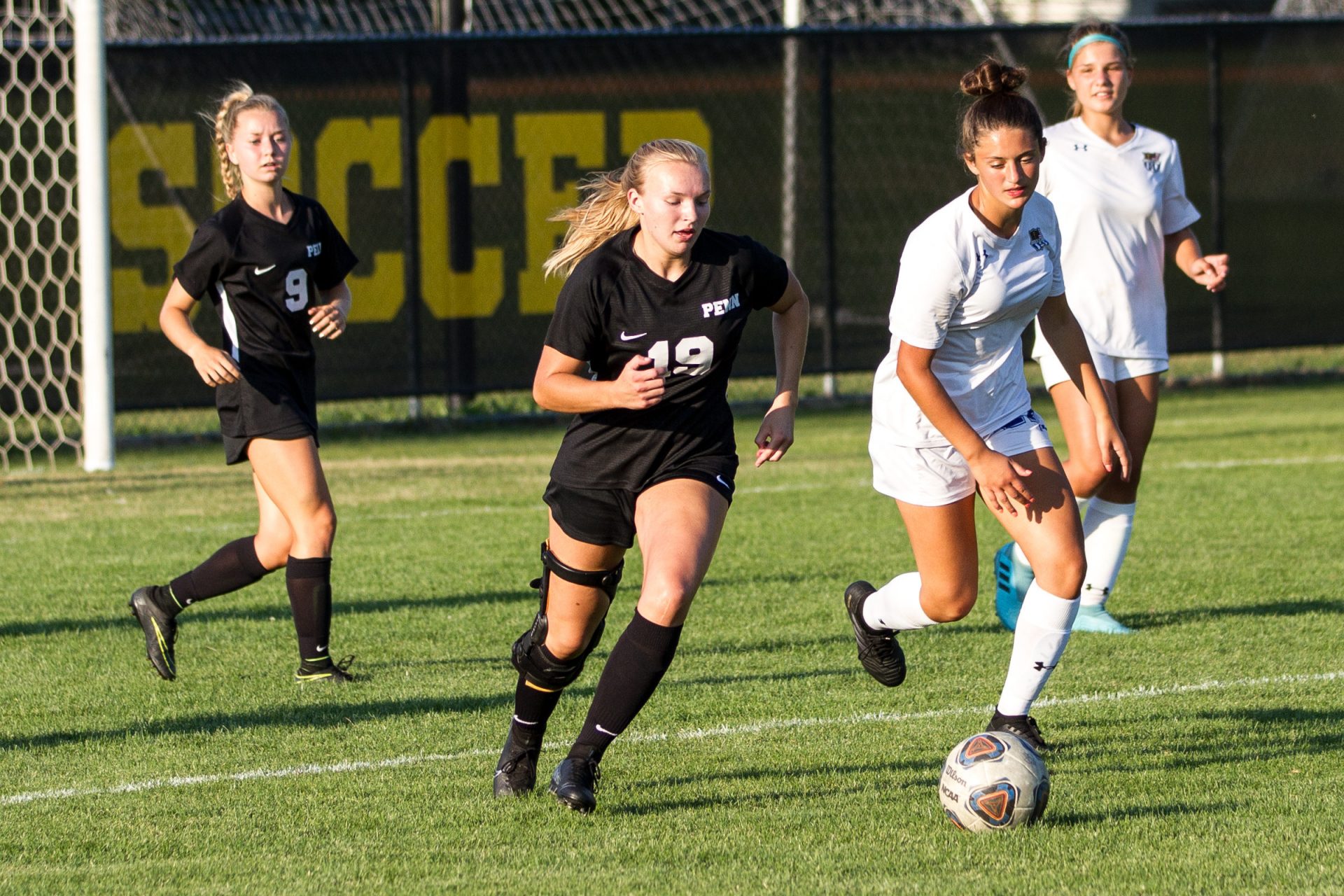 By ELLIE HAGUE
Penn Girls Soccer Senior Captain and four-year varsity member Mary Kaczynski will further her academic and athletic career at Saint Mary's College.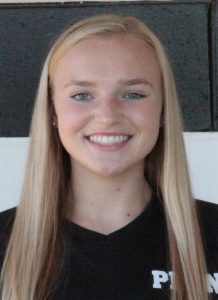 In her high school career, Kaczynski has overcome not one, but two ACL tears that have sidelined her from her sophomore and junior seasons. Seeing the game from a different perspective has taught her a new love and appreciation for the game that she will continue at the collegiate level. 
"I chose Saint Mary's not only because it is close to home, but because after talking with their head coach, Coach Jesse (Urquhart), and their admission advisors I understood that they had the same goal that I had in mind," said Kaczynski. Along with their flexibility around their athletes' schedules, Saint Mary's has one of the best nursing programs in our area, which Mary is looking to pursue. 
Penn Girls Soccer has given Kaczynski opportunities to grow as a leader on and off the field. As a freshman on varsity when the team was No. 1 in the nation and state champions, it is the least to say that she was surrounded by extremely talented individuals that were able to share their knowledge with her.
Continuing to be a part of the team through their injuries has shown her a new appreciation for the game.
"PGS has not only prepared me for college soccer in an athletic standpoint, but also in life, and I know that these opportunities and experiences will carry over into my future," Kaczynski said.
"Teammate Hannah Roberson said that "if there's anyone who knows about dedication, it would be her." Kaczynski is an incredibly impactful player for her team and knows what it takes to be the best of the best.
Kaczynski's hard work and dedication towards everything she does will continue to benefit her as she furthers her soccer career with the Saint Mary's Belles. She, along with her teammates and coaches, is excited to see what the future has in store for her.