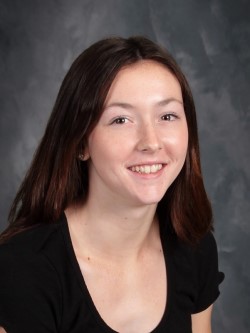 Kaley Butler will continue her academic and athletic career at Bethel College in Mishawaka, Indiana. 
 Kaley also played basketball her freshman year but decided she had a bigger love of lacrosse and wanted to focus on that. Bethel gave her that opportunity to continue that. Butler chose Bethel because she wanted to stay close to home and she had really great connections with the coaches. She also said that it's a great business school (what she is majoring in) with a lot to offer and a lot to get involved in there.
According to Butler, Penn lacrosse had taught her how to work with people more closely in a team environment and her accountability and responsibility.
Penn Lacrosse Coach Annie Eutsey has nothing but promising thoughts about Kaley.
"Over the last four years, Kaley has become a great lacrosse player," Eutsey said. "She was new to lacrosse her freshman year, she put a lot of effort into becoming the player she is. Kaley always goes out and gives 110% effort every time. Even hurt, Kaley wants to be in the game and feels a sense of defeat when she cannot  help her teammates out. For her, it's about the team and her teammates."