Girls Golf: Penn wins Sectional Championship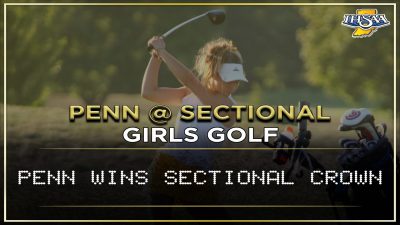 The Penn Girls Golf Team turned the tables on St. Joseph to win the 2020 Sectional Championship on Friday, Sept. 18.
Penn beats St. Joe by 26 strokes in the Sectional after losing to St. Joe by 4 in the regular season.
Top 3 teams: 1. Penn 340, 2. St. Joe 366, Marian 373.
Penn's Delaney Wade is the medalist with a 73.
Penn – Delaney Wade 73, Gillian Lippert 85, Sydney Szklarek 88, Meghan Mounts 99, Makenna Jurkaites 94.