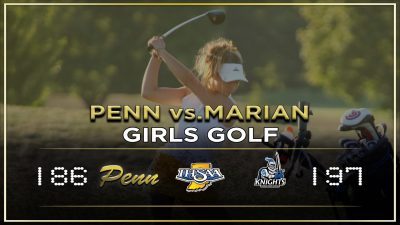 Penn Girls Golf won a tough match against Marian, 186-197, on Wednesday, Aug. 26, 2020.
The Kingsmen battled 90-degree weather to remain unbeaten in Northern Indiana Conference competition. The Kingsmen are 6-0 in league matches.
Delaney Wade led the Kingsmen with a 38. Sydney Szklarek shot a 44. Gillian Lippert contributed a 48 to the Kingsmen victory. Makenna Jurkaites shot a 56, and Meghan Mounts finished with a 58.