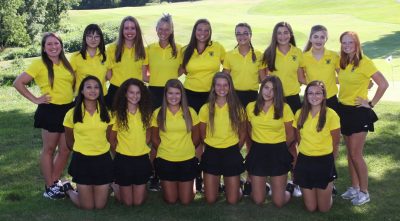 Penn Girls Golf advanced to the state final by placing third in Regionals at Noble Hawk Golf Club in Kendallville on Monday, Sept. 30, 2019.
Grace Szklarek shot the lowest score for Penn with an even 70, earning fifth place overall.
Penn finished with a total score of 333. After Szklarek's 70, Lyvia Li scored a 75, Meghan Mounts shot a 95, and Kate Burnett shot a 93.
Penn will compete for a state championship on Friday, Oct. 4, and Saturday, Oct. 5, at Prairie View Golf Club in Carmel.