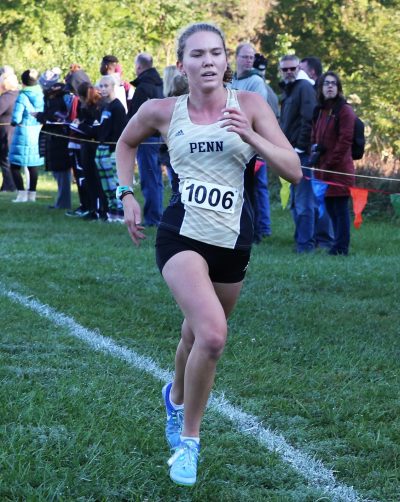 The Penn Girls Cross Country team traveled to Culver Academy on Saturday, Sept. 28, 2019. The Kingsmen raced against highly competitive teams from Indiana, Ohio, and Illinois. Penn placed seventh.
The Kingsmen Girls Varsity team fought hard through the muddy course conditions and finished seventh out of 24 teams with a score of 198. Brooke Neal finished 15th with a time of 20:40.
The Girls Junior Varsity had four runners place within the top 30. Cassidy Cripe ran the course in a time of 23:20 and finished in 19th. Hannah Cussen placed 23rd and finished with a time of 23:39. Riley Keppler finished in the time of 23:48 and Alana Sandoval completed the course at 23:57. They placed 25th and 27th respectively.