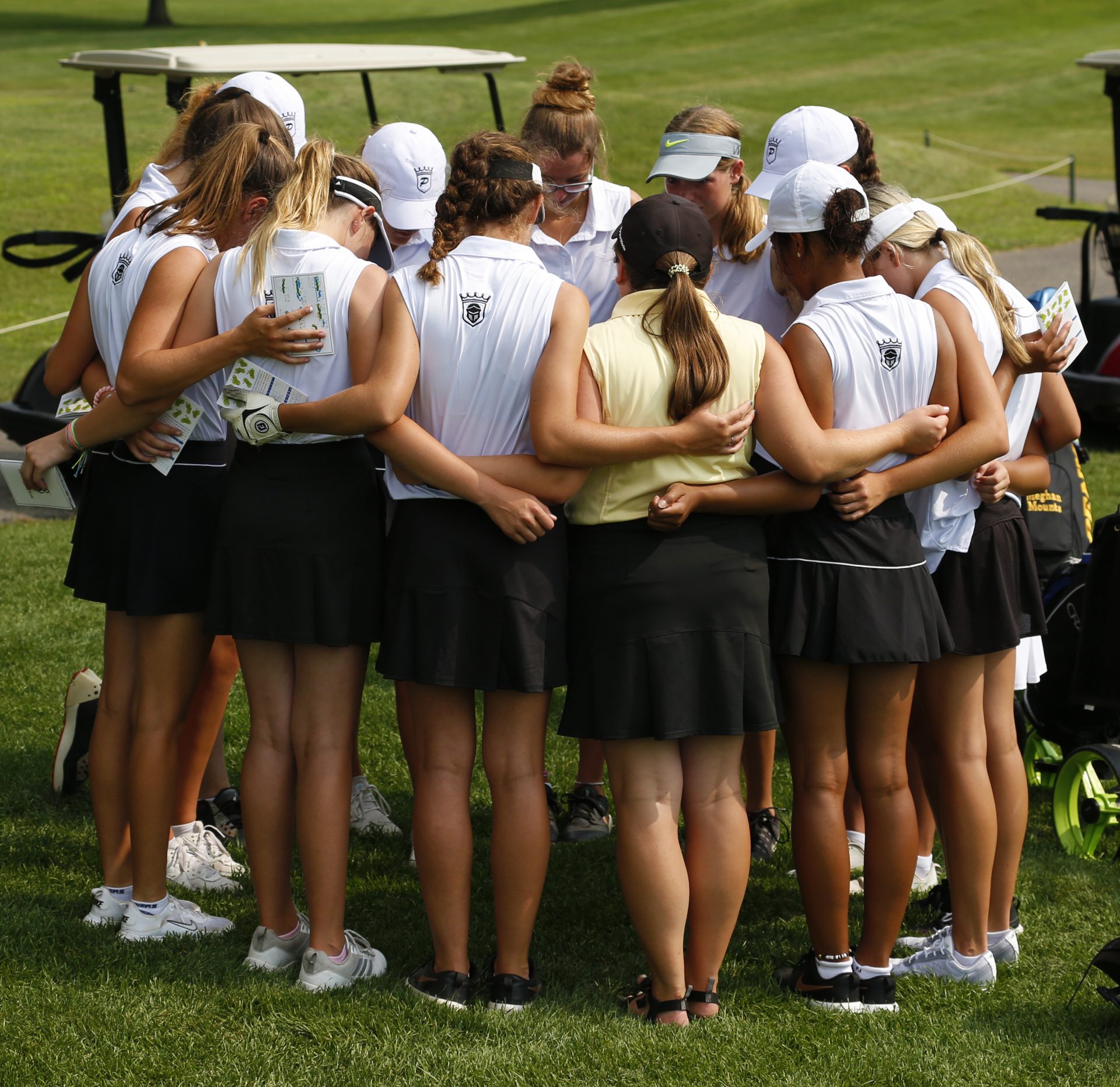 The Penn Girls Golf team ends off their great season with an 11th place finish at the IHSAA State Championship shooting a two-day total of 749.
After shooting a two-day total of 150, sophomore, Delaney Wade, finishes her season off by placing tied for seventh in the state. Wade started off the tournament with a 76, and came back the second day, improving her previous score by 2.
Following Wade, senior, Gillian Lippert, ended her high school career with a 71st place finish, shooting 188 through two rounds.
Another Penn standout who played their last round for the Kingsmen, Meghan Mounts, finished her high school career off with a 77th-place finish, and a total of 193.
Junior Ella Peterson shot a 113 for the Kingsmen in the first round of the tournament, which was followed by a 105 by Kenna Kelsey the following day.
Rounding off the Penn Girls Golf team, Jill Daniels finished her season off by shooting a 107 in the final round of the tournament. 
Evansville North took the state title back home with them for the fifth time in the last seven years, shooting a two-day total of 603. That was good enough to beat second-place team, Homestead, by 18 shots.